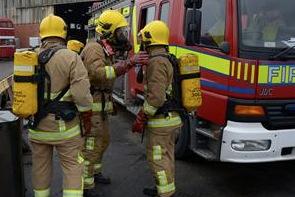 Firefighters rescued a girl who got stuck in a swing at a Wilmslow park.
The crew were called to Brown's Lane at 7.30pm on Thursday, 18th March.
They used lighting and specialist equipment to get the 11-year-old out of the swing. A parent was with her.
Firefighters were in attendance for around 20 minutes.