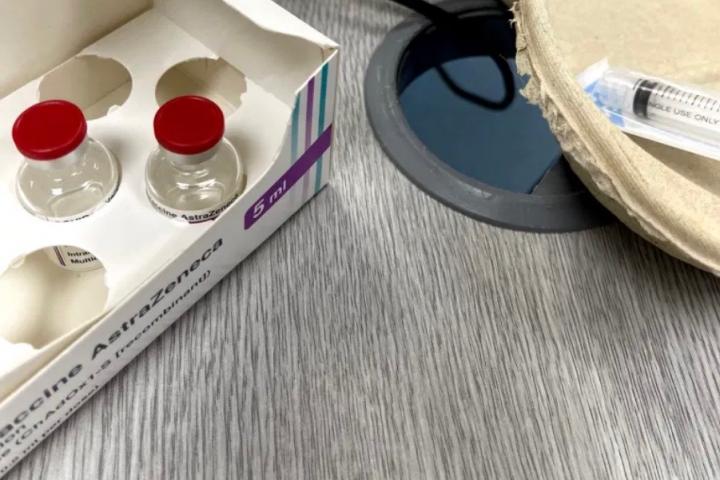 CHAW Primary Care Network, which covers Chelford, Handforth, Alderley Edge and Wilmslow, has seen a significant fall in the number of patients being vaccinated against COVID-19 this month due to the limited supply of vaccines.
As a result local practices have administered 1,340 doses since the beginning of March, with the total number of doses administered since the beginning of the year being 12,606.
Last week, CHAW PCN only received 400 doses from NHS England.
Dr Amar Ahmed, Partner at Wilmslow Health Centre, said "We expect supplies to be far more plentiful in the coming weeks with more Pfizer vaccine deliveries expected during the week commencing 22nd March. These vaccines will be used to administer second doses to patient who received their 1st doses 11 weeks previously.
"Invitations will be sent out to patients who received their vaccinations at the Wilmslow Health Centre site on 9th January. As ever, we are waiting on specific delivery dates from NHS England who, despite pleas from GP practices up and down the country, continue to deliver vaccination supplies with minimal notice."
They are also expecting another 1200 doses of Astra Zeneca vaccine later this week.
Dr Amar Ahmed added "Practices will this week start to vaccinate patients in cohort 9* but have been limited by supplies of vaccine and have also been inviting patients in cohorts 5** that were supposed to have been invited by the mass vaccination centres but were missed.
"As there is no nationally coordinated vaccination invitation system, patients will find that they receive multiple invitations from multiple mass vaccination centres as well as their GP surgeries. It's very important to respond to these invitations and accept or decline each one individually as this allows GPs surgeries to offer doses to patients next in line. Declining your invitation will not affect your booked appointment elsewhere."
*All those 50 years of age and over.
**All those 65 years of age and over