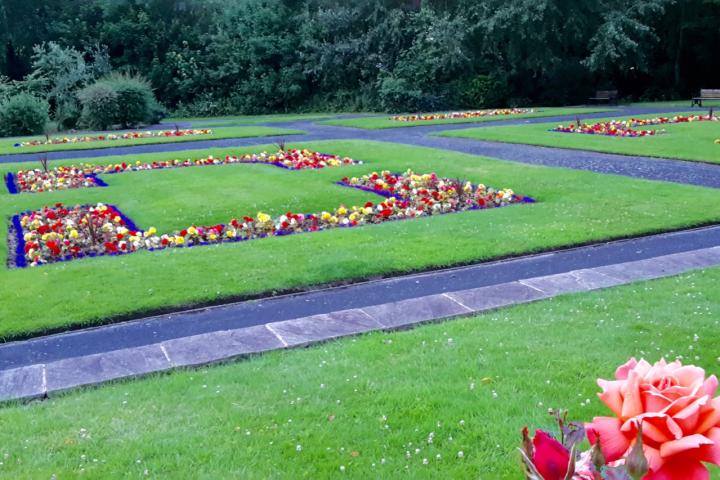 The influx of visitors to the Carrs Park over this Covid summer has caused significant issues with the car park being unable to cope with demand.
This has unfortunatey resulted in street parking, pavement parking and even parking on part of the Memorial Garden.
Wilmslow Town Council says it will continue to encourage the enforcement of parking restrictions in the Cliff Road area, however enforcement powers are not in their hands.
The Town Council has however decided that the parking on the Memorial Garden needs to stop and agreed at its meeting on Monday, 21st September to introduce floral planters at the entrance to the gardens to prevent unwanted vehicle access and enhance the environment by adding to the floral planters around the town.
Martin Watkins, Chairman Wilmslow Town Council, said "The parking on Cliff Road and in particularly on the pavement presents a danger to pedestrians and an even greater danger to wheelchair users. Once again I call on the appropriate authorities to take action in resolving this problem. Whilst our powers are limited I am delighted that the Town Council has agreed to deter the parking on the Memorial Garden which we simply can't allow to continue."