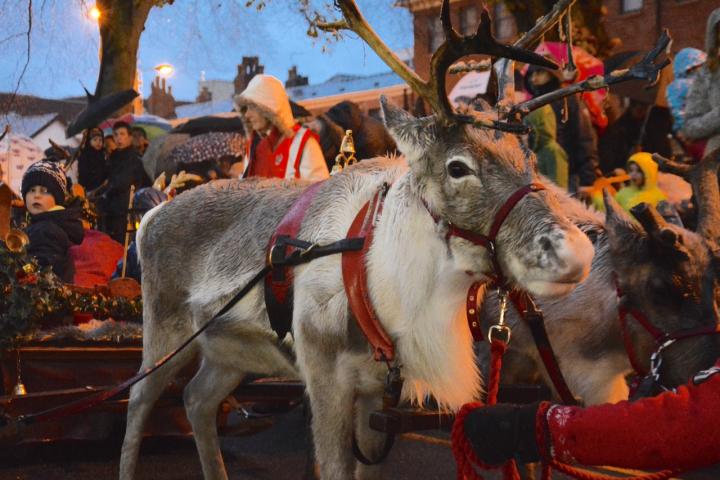 Wilmslow's annual Christmas lights switch-on has been cancelled this year due to fears of spreading coronavirus.
Following the increasing restrictions placed on individuals in response to the Covid Pandemic, the Town Council took the decision at their virtual meeting on Monday, 21st september, to cancel it's traditional Christmas lights switch-on event.
The event has been organised and funded by Wilmslow Town Council for many years providing families with the opportunity to see Santa transported through the town behind his real reindeer before heading to the stage for the switch-on countdown.
Instead this year the Council will invest some of the switch-on funding to enhance the Christmas Lights.
Cllr Martin Watkins, Chairman of the Town Council said "We are desperately disappointed that following the cancellation of Cinema on the Carrs in the summer, our other principle event of the year has also needed to be cancelled this year. We had all hoped that the situation would have continued to improve and indeed some provisional bookings had been made during the summer months.
"However the safety of all must be our priority and this type of event, which attracts large numbers of people, is simply not practical with the need to maintain safe distances. We hope that the enhancements planned for the Christmas Lights will encourage us all to visit the town centre and support our local businesses in a Covid secure manner through the Christmas period."