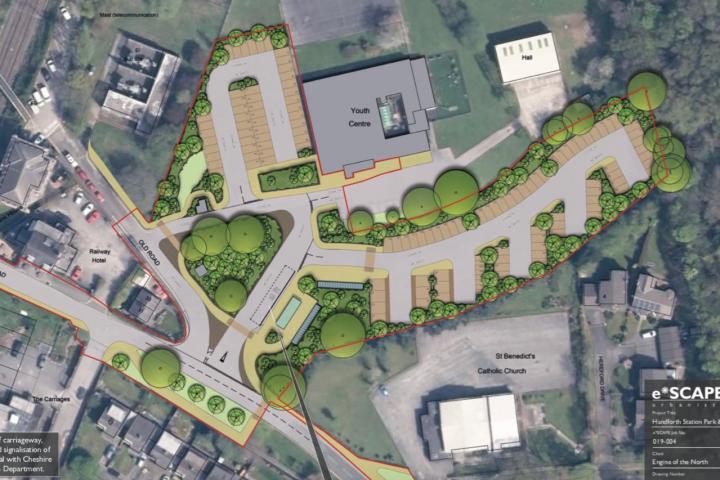 Cheshire East Council is looking is develop a park and ride scheme for Handforth.
The primary aim of the scheme is to create a transport hub close to the railway station which will be used as an interchange between buses arriving from and departing to the proposed Garden Village at Handforth and scheduled railway services at the station.
The proposed scheme will also provide car parking, close to the station to ensure the development of the Garden Village does not exacerbate the parking congestion in and around the village centre.
Their outline application covers an area of 1.086 ha located on a small paddock of rough grassland which sits between St Benedict's Roman Catholic Church and Handforth Youth Centre, along with a small area of parking and grass to the west of the Youth Centre. Both areas of land are owned by Cheshire East Council.
It will provide a bus turning circle and shelter, 50 parking spaces required by the Garden Village, an additional 65 parking spaces for users of the station and village shops (funding of which is still to be determined) and 10 parking spaces suitable for disabled users.
It will also include secure locker parking for 36 bicycles, 8 motorbike parking bays, new pedestrian crossing points and resurfacing of footways.
The plans can be viewed on the Cheshire East Council planning portal by searching for planning reference 20/2211M.