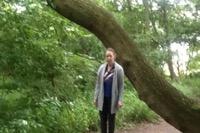 When the Local Government Ombudsman found the Council guilty of maladministration in 2013 and said this maladministration should not persist we didn't expect to find ourselves in exactly the same situation seven years later.
As the LGO also said they couldn't find a causal link between the subsidence at Newgate Kennels and the peat extraction (even though every peat extraction site in Europe suffers from subsidence) the Council took that as a reason to do nothing.
Saltersley Common Preservation Society (SCPS) took advice from Giles Coppock QC and consulted with hydrogeologists whose results we now have. To no-ones surprise they have found a direct link between the extraction and the subsidence at the kennels. As a sluice and settling pond should have been installed in 2003 this no doubt helped in the lowering of the water table. This evidence is now with our solicitors as a writ is prepared against the operator.
Unfortunately, during the investigation, another problem has come to light. Those people who walk along Rotherwood Road will have noticed the oak trees leaning and eventually falling. The last one to fall was in 2019 and the residents of the White House (subsidence first reported to CCC in 1998) called Cheshire East Council (CEC) and an officer from the Public Rights of Way Network attended. He told the residents that the tree fell due to old age and as the roots were on their land the removal was their responsibility.
Everything about the tree showed it was in good health so SCPS called in an arboroculturalist to check the rest of the oak trees on Rotherwood Road. The conclusion was that the fallen tree was indeed healthy and the reason that tree and other trees are leaning and falling is because of the unstable ground conditions, no doubt caused by the fluctuating water table.
Had the sluice and settling pond been installed in 2003 this problem may not have arisen. As it is, CEC must look to solutions now before there is further subsidence to not only trees but other surrounding properties.
Photo: Julie Browning who lives at the White House on Rotherwood Road.
Tony Evans
Hon. Sec. Saltersley Common Preservation Society
Tags: