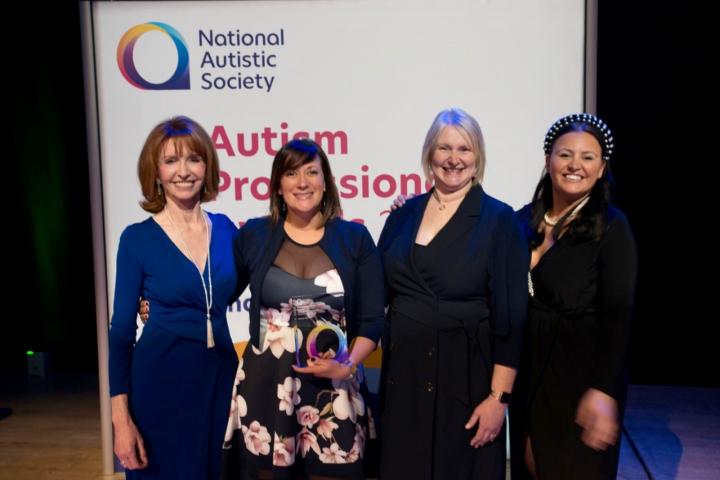 'The A Team' at Wilmslow High School picked up an award at the annual National Autistic Society Professionals Awards on Thursday, 27th February.
Having been nominated by parents, the Autism Resource Provision Team (The A Team) were shortlisted as 1 of 3 finalists.
Katie Goodwin and Val Hulme attended the awards ceremony in Birmingham and were thrilled when it was announced that they had won and were presented their award by Jane Asher and Carly Jones MBE.
Jane Asher, who is President of the National Autistic Society, and Carly Carly Jones MBE, an autism advocate and presenter, handed out 13 awards for individuals and organisations, covering education, health, social care, employment, and volunteering.
When announcing that we were the winners, the judges said that, "there was evidence of very effective work, that had been sustained over a number of years. Importantly, the team make sure that the students are involved in the school as a whole and has required a reputation of excellence within the local community".
Tags: