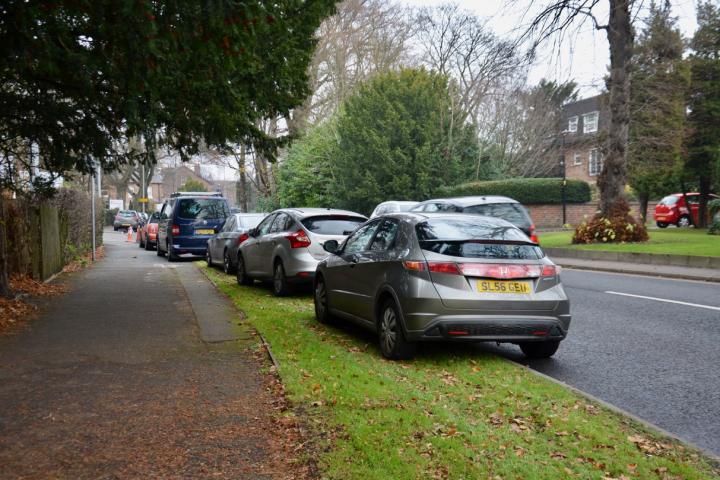 The long-awaited Wilmslow parking review is moving forward, albeit at a much slower pace than residents and local councillors would like.
Last year Cheshire East commissioned a review to gather evidence and an understanding of the parking situation in Wilmslow. As a result of which 47 individual measures were recommended to ensure that parking capacity supports the long-term viability of Wilmslow.
In January, Cheshire East Council launched a public consultation, inviting local residents and those who work in the townto have their say on the proposals put forward by the Council to help resolve the parking problems in Wilmslow.
However, having heard very little since then regarding the parking review I contacted Cheshire East Council and local councillors for an update.
Councillor Brian Roberts, Portfolio holder with responsibilities for parking said: "We would like to thank everyone who took part in this consultation. The results have now been analysed and the proposal reviewed in light of the representations received.
"An updated draft approach is being discussed and we expect to publish the consultation report and action plan in early September."
Councillor David Jefferay, Ward Councillor for Wilmslow East, said "It is quite a few months since the parking survey was carried out and it does seem to be taking an inordinate amount of time for the results to be published. We, the CEC Councillors, have not yet seen a draft report either. However, that does not mean that nothing is happening.
"Since May, together with representatives from Wilmslow Town Council, we have had some very constructive meetings with senior officers from Cheshire East and they are making some good progress.
"The discussions at the meetings have been based around three main agenda items; publication of the parking survey results, addressing the issues in the centre of the town (in particular Alderley Road), and increasing overall parking capacity.
"Regarding the consultation report, as Cllr Roberts' statement indicates, we are expecting publication in early September.
"On the Alderley Road situation, we have managed to secure funding and schemes for Traffic Orders (TROs) have been drafted so we are expecting statutory consultation to commence in the next month. We are hoping that those unsightly cones will be redundant by Christmas but it is very dependent on the results of the statutory consultation and, of course, the weather. Both of which are out of our control."
He added "Regarding increasing overall capacity, as with any business, capital expenditure needs to be justified so the officers are working on feasibility and the business case for a new car park. We have a big challenge ahead of us in making the case and getting agreement from the relevant stakeholders by February for inclusion in next year's budget but that is our aspiration.
"On all the above matters, the process is slow, there are a lot of hoops to jump through and, for the new car park, we are not talking small sums of money. However, we are making progress."
Tags: