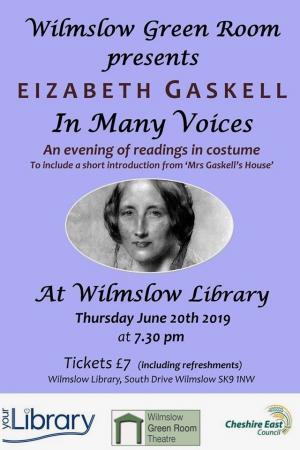 Wilmslow Library will be host to The Wilmslow Green Room Theatre Company on Thursday 20th June as they perform 'Elizabeth Gaskell in Many Voices'.
Elizabeth Gaskell (1810-1865) is famous for novels such as North and South, Wives and Daughters, Cranford (based on her beloved Knutsford) and for her famous biography of her friend Charlotte Bronte.
Librarian Emily Morrey said "The performance will explore Elizabeth Gaskell's life and works through a selection of dramatised readings and will include a short introduction from 'Mrs Gaskell's House'.
Tickets are £7 and include a welcome glass of wine or soft drink, and are available from Wilmslow Library. Booking essential as places are limited.
For more information you can contact Wilmslow Library on 01625 374060 or email [email protected].