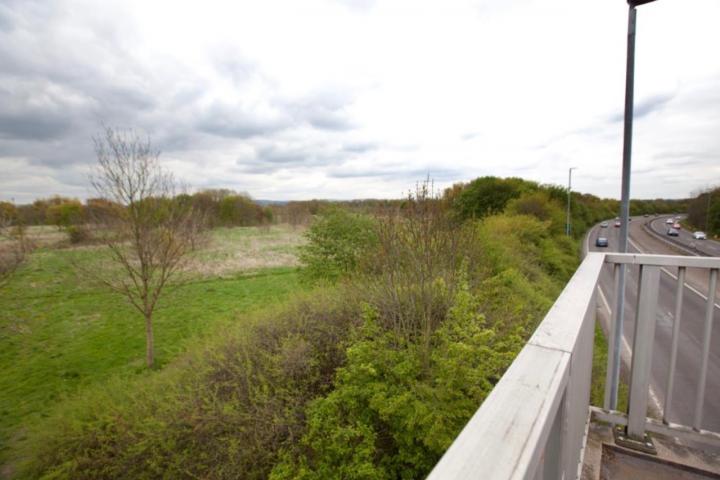 Handforth will be given more than £21 million to provide infrastructure for The North Cheshire Garden Village.
The £21.7 million will be spent on road improvement works, utilities update and remediation for the site which is bordered by the A34 to the west and the A555 (Manchester Airport Eastern Link Road) to the north.
Subject to receiving planning approval, the new village will provide 1,675 new residential properties. This will include a range of housing types and tenure; including affordable and starter homes, family houses, apartments and bungalows suitable for older people.
The development will also include employment land and a village centre with shops, pub, restaurants, etc. Other new facilities will include a primary school, children's day nursery, sports facilities, and a village hall.
The cash injection – the second in as many months – was announced today (Wednesday, 13th March, by Chancellor Philip Hammond in his Spring Statement to Parliament. Last month the Government awarded Handforth £150,000 to help develop plans for the new garden village and get the site ready for development.
Tatton MP Esther McVey said: "This is a fantastic amount of money and is vital to ensure infrastructure is in place. I have had meetings in recent weeks with governemnt officials and Local Government Secretary James Brokenshire about this and stated house building while inevitable cannot happen without the right provision and infrastructure in place and this money will go a long way to ensuring that happens. I am delighted James Brokenshire listened and realised money was needed now for this scheme."
Housing Minister Kit Malthouse said: "I am pleased to confirm we will be supporting the North Cheshire Garden Village Handforth Housing Infrastructure Fund (HIF) bid for £21.7 million. This is one of the successful HIF Forward Funding projects we have announced, part of a £5.5 billion fund to drive the delivery of new homes through infrastructure investment. All successful HIF forward funding bids are subject to bespoke conditions, which we will be discussing with the local authority."
The funding bid was submitted by Cheshire East Council.
Tags: