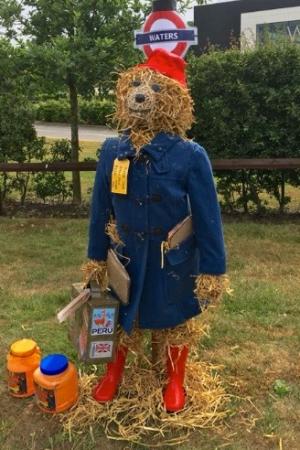 This year's Wilmslow Scarecrow Festival event has kicked off so look out for the straw creations which are starting to appear in and around Wilmslow.
Now in its 9th Year, this popular family event brings lots of colour and fun to the town centre where weird and wonderful creations which can be found hanging out on the streets, on display in shop windows and even positioned high on the rooftops.
Many businesses and organisations have chosen to adopt this year's theme, characters from film and TV, so keep a sharp eye out for some of your favourite stars of the large and small screen.
The colourful and noisy Scarecrow Festival Children's Parade will take place on Saturday 30th June starting from Wilmslow Library at 10.30am. Parents and Children are encouraged to come early to join the parade with your free mini scarecrow.
The Wilmslow Scarecrow Festival runs until Sunday 8th July, a selection of scarecrows will then be on display in the rotary tent at the Wilmslow Show on Sunday 8th July where the winners will be announced.
All profits from the Scarecrow Festival will be donated to local charities.