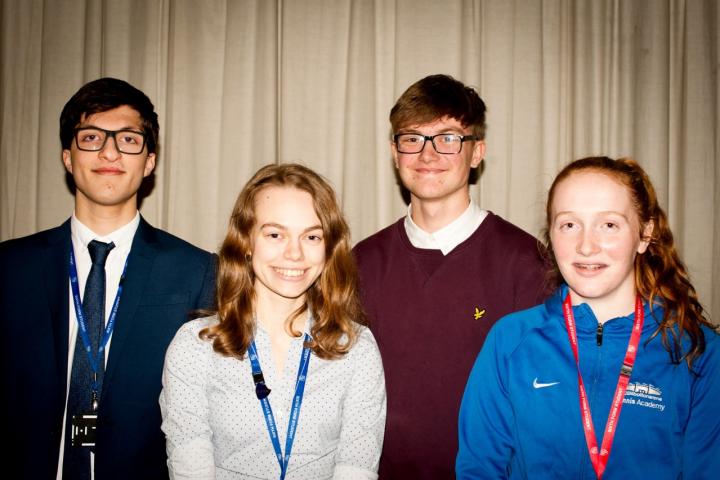 Four high-flying sixth form students at Wilmslow High School are celebrating after receiving conditional offers to study at Cambridge next autumn.
Jonathan Shaw, who has been offered a place to study Natural Sciences, commented: "I am thrilled with my offer after the years of preparation and work which contributed to it."
After receiving her offer to study History and Politics, Georgia Brown said: "After years of hard work, weeks perfecting my personal statement, and many hours preparing for admissions tests and interviews, it's amazing to see it all pay off."
Matthew Fox has been offered a place to study Chemical Engineering. He commented: "I feel very lucky to have received an offer, and am immensely grateful to my teachers and peers for encouraging and supporting me throughout the process. I would advise anyone who feels they have a chance to give it a go."
Despite only being in Year 12, Olivia French (right) has gained an offer to study Mathematics. She said: I was so pleased to have received an offer; I really didn't expect to get one this year! A huge thanks to all my teachers who have supported me throughout my time at Wilmslow High School and helped make this opportunity possible."
Helen Cook, Post-16 Guidance Manager at Wilmslow High School, said "We would like to wish all of our Year 13 students well as they embark on their final months of A Level study."
Photo: (l-r) Jonathan Shaw, Georgia Brown, Matthew Fox and Olivia French.
Tags: