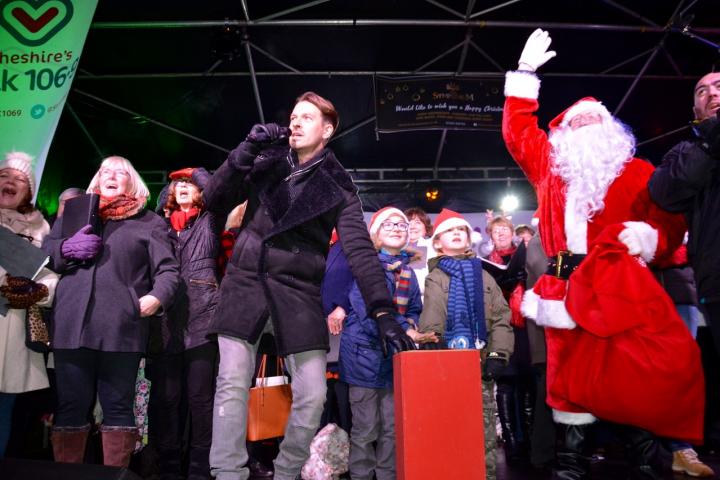 There will be a new location for this year's Wilmslow's Christmas lights Switch On which will take place on Saturday, 25th November.
Wilmslow Town Council, who have taken back the organisation of the event from Wilmslow Business Group, have decided that the switch on will take place on the Alderley Road slip road rather than Bank Square.
Town Clerk, Matthew Jackson said "The parade this year will not cross Alderley Road, which is something which certainly the police were not displeased at, and it also means that we will not have to pay for traffic management which has cost something like £800 to close Green Lane in previous times. Also it means we don't have to re-route the buses."
He added "There may be some positives and negatives about this but we felt it was worthy of giving a chance on that particular site. It's a site we have not tried before, the switch used to take place on Grove Avenue which is not that dissimilar in that its a side shoot off Grove Street and certainly the Alderley Road service road area is far bigger in terms of width so we think there is sufficient space to do it over that side in an area which we can keep traffic free by closing the service road."
Wilmslow Town Council has requested that Cheshire East Council make Saturday 25th November one of the allocated free parking days in Wilmslow to offset the loss of the parking on the service road during the day.
Matthew Jackson added "That was done following conversations with the management of Hoopers and Wilmslow Business Group and we thought that was a good way going forward to get beyond the fact that we would lose quite a lot of free parking spaces. We always do on that day because we always close the service road anyway because we take the parade up there."