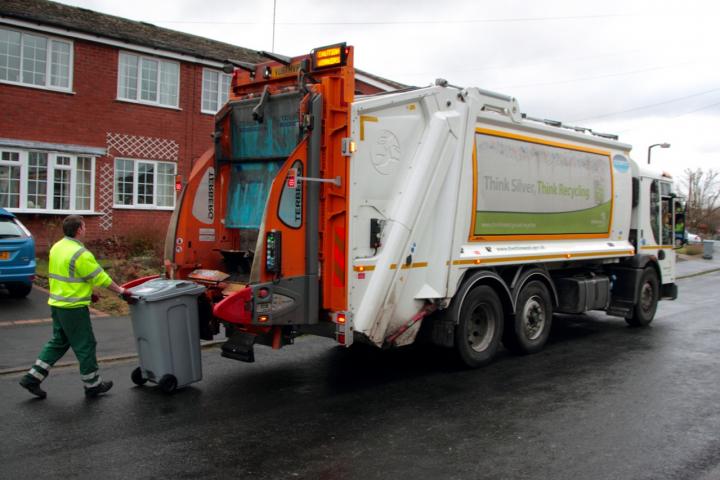 A report to the council's Cheshire East Residents First board, the parent company for the Council's wholly owned companies, says that all seven of them are performing well and, in most instances, beyond expectations.
The group of companies is forecasting an overall profit of £612,000 for 2016-17 and overall satisfaction with council services, among its 374,000 residents, has risen again during 2016.
In 2010, soon after the council came into existence, satisfaction was rated at just 42 per cent. In 2014 it was 54 per cent and in 2016 it rose to 58 per cent.
Councillor David Brown, deputy leader and chairman of Cheshire East Residents First, said: "This demonstrates that the business model, set up by the council, for delivering a number of council services is proving to be extremely successful.
"We will continue to deliver new initiatives that benefit our residents and businesses, increase the level of public satisfaction and ensure that our council taxpayers are receiving value for money."
The council's environmental services company Ansa, which was established in 2014, received a 90 per cent public satisfaction rate for its waste collection, representing an increase of 15 per cent on 2014.
The company, which was a finalist in the national recycling awards, is forecast to make a profit of £273,000 this financial year.
Established on April 1st 2016, the Skills and Growth company is forecasting an operating profit in its first financial year of £74,000.
The company is delivering several schemes including Connecting Cheshire Broadband, the Greater Manchester and Cheshire East Science and Innovation Audit and development of the Cheshire Science Corridor Enterprise Zone. The company has also established Cheshire East Energy joint venture with Engie, to explore the potential for district heating and other energy schemes.
The Council says the Skills and Growth company is generating an estimated £21.4m to the local economy, has engaged with 85 businesses and helped to create 250 jobs.
Orbitas is able to facilitate low-cost funerals and maintains the borough's cemeteries and crematoriums. It has launched a webcasting initiative that will allow relatives and friends, unable to attend a cremation service, to view the proceedings online. 'Deceased Online' is another online service allowing residents to trace ancestors buried in the council's cemeteries. Orbitas is forecast to make £18,000 profit this financial year.
Following the demise of GHA Coaches, TSS (Transport Service Solutions) restored 75 per cent of lost services within 24 hours and customer satisfaction levels have hit 86 per cent. TSS is forecast to make £66,000 profit this financial year.
Everybody Sport and Recreation, which operates as a separate trust and runs all the council's leisure and sports amenities, has passed another milestone, welcoming 2.8m customer visits – an increase of four per cent. Whilst membership has grown by more than 25 per cent to 11,000 in 2015-16.
Engine of the North, which is responsible for bringing the council's strategic land assets to the market, has undertaken public consultations on the master plans for a North Cheshire Garden Village at Handforth, to provide 1,650 homes, and the south Macclesfield development area – to include a link road for the south of the town, an estimated 1,000 homes and 4,000 square metres of retail and employment land. Engine of the North is forecast to make £28,000 profit this financial year.
Whilst Civicance, the planning and construction advisory service which started trading on 1st April 2015, continues to grow, with the company developing partnership working with other local authorities. In its first year of operation it recorded a turnover of £1.5m and is forecast to make a profit of £179,000 this financial year.
Photo: Ansa is praised for a 90 per cent satisfaction rate for its household waste collection service.
Tags: