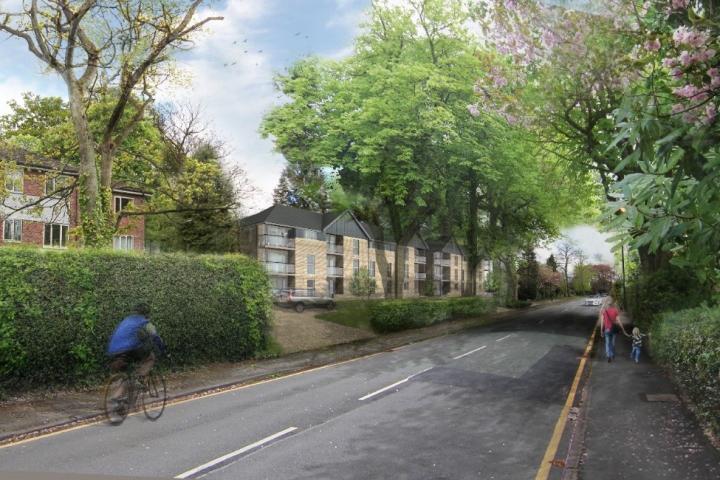 Plans for a development of retirement apartments on Holly Road North will be considered by the Northern Planning Committee next month.
McCarthy & Stone has applied to build 34 retirement apartments for the elderly. The development will comprise of two 1 bedroom apartments and thirty-two 2 bedroom apartments with shared communal facilities including lounge areas, two refuse rooms and shared garden space. The proposal will also include an on site manager who will be present during normal working hours (i.e. 9am to 5pm Monday to Friday).
The site is currently a brownfield site, which did contain three residential properties, two of which have been previously demolished and the third will be demolished as part of this planning application.
The officer's report recommends the planning application for approval stating "The Council cannot currently demonstrate a 5 year housing land supply. The development would provide 34 No. retirement living apartments, which would make a beneficial contribution to meeting an acknowledged shortfall within the Borough."
"The 3 No. roles of sustainability outlined in the NPPF (social, economic and environmental) have been considered to arrive at a conclusion regarding the overall sustainability of the proposal. Benefits have been balanced against the disadvantages. The key social benefit is that of the provision of 34 No. retirement living apartments.
"The proposed development would provide some economic benefits, such as 1) employment opportunities during construction, 2) associated economic benefits to the construction industry supply chain, 3) future residents contributing to the local economy and 4) there would also be some contribution to the local economy from construction workers during the construction phase."
Whilst the officer acknowledges that there will be changes in the outlook for some residents, the loss of some trees and an increase in the number of vehicles using the surrounding roads, none of these impacts are considered to be significant and do not justify withholding planning permission.
Members of the Northern Planning Committee are therefore recommended to approve the application at their meeting on Wednesday 4th May subject to conditions and a s106 agreement.
The proposed development is for 34 retirement apartments for the elderly, the proposal therefore qualifies as a major form of development and in line with the Council's Constitution, it should be determined by Members of the Northern Planning Committee.
There is an existing Planning Permission for the erection of an apartment block for 10 luxury apartments, with underground car parking, on the site of 2-4 Holly Road North, which was granted on 5 June 2014.
The current plans can be viewed on the Cheshire East Council website by searching for planning reference 15/4854M. The late date for submitting comments is 4th January and a decision is expected by 25th February 2016.