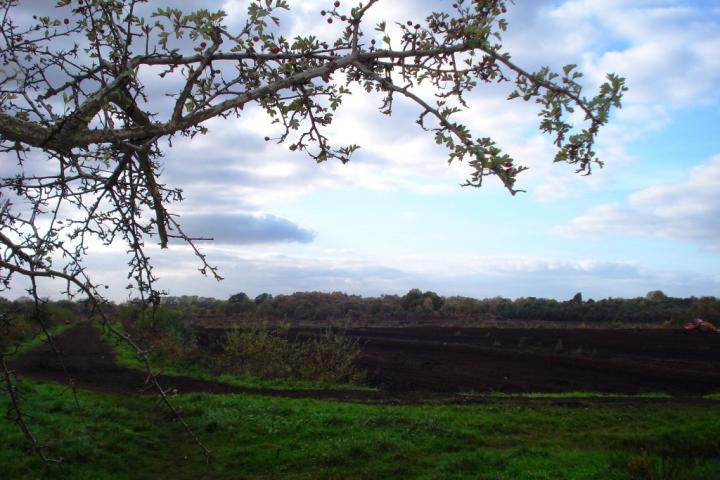 Saltersley Common Preservation Society (SCPS) have set up a website to raise awareness of Lindow Moss and the serious threats it faces.
Most famous for the discovery of the "Lindow Man" by peat diggers in April 1984, Lindow Moss is what remains of a raised mire peat bog formed from a drowned pine forest. Also known as Saltersley Common or Lindow Peat Bog, it once stretched to 600 hectares but now occupies a 10th of that. The peat bog goes to a depth of about 30 metres and provides a carbon record of that environment over the last 4-5,000 years.
SCPS has serious concerns that many of the 51 planning conditions, laid down in 2003 by the County Council, have not been adhered to. These include completion of a Nature Reserve Protection Scheme, Sluice Control Structure (to maintain water levels) and the Hydrological Code of Good Practice.
The site is known for its flora and fauna such as Tail Cotton Grass, Common Cotton Grass, Green Hairstreak Butterfly and the Water Vole, one of the UK's rarest mammals, which is believed to be threatened by the continued peat extraction and associated drop in water levels.

Tony Evans (Hon. Secretary of SCPS) said "The plight of the Moss is critical and action is needed to halt excavation if its future is to be secured. We hope that this website raises the profile of the Moss and spurs people into action to save it.
The original peat extraction conditions had been exceeded even before Croghan Peat bought the site but this was not checked out. The peat itself is, according to tests we commissioned in 2000, of a low grade with limited commercial value."
He added, "If anyone has any old photos or other information about the Moss please contact us via the website, emailing [email protected] or calling 07779 483713. We'd welcome any support for the campaign to cease peat extraction and restore the Moss before it becomes too late."