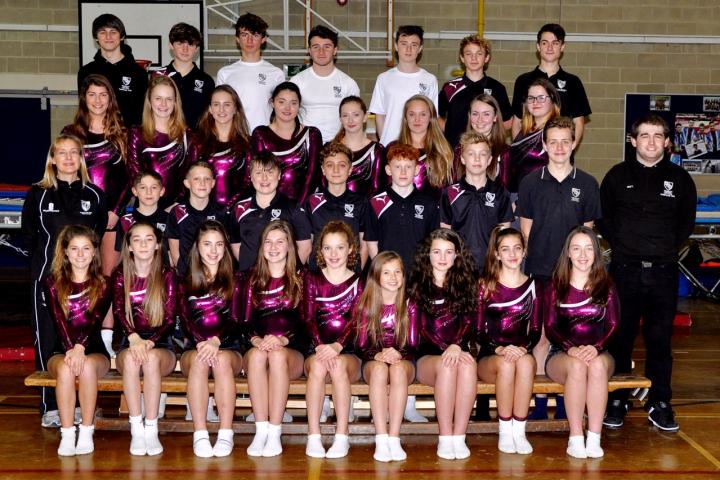 Wilmslow High School's trampolining teams were involved in the North West round of the National Schools' Trampolining Competition held at Robin Park Sports Centre in Wigan on Sunday.
Traditionally this is a competition that Wilmslow have done extremely well in and this year's event was no exception as the teams recorded their best ever set of results.
For the first time, all eight Wilmslow teams made it through to the North round of the competition and seven teams made it through as North West Champions.
There were wins for the boys and girls under 14 novice, the boys and girls under 14 intermediate, the boys and girls under 19 novice and the boys under 19 elite teams. The second under 19 girls' novice team also qualified for the North round of the competition as they finished as runners up, making it a Wilmslow one two.
In the individual competition, 15 students finished in the medal positions. A fantastic achievement for the students, coach Hilary Pemberton and her team of assistant coaches.
Full results were as follows:
Under 14 Girls Novice: 1st Place
Gracie Davies 1st, Georgia Long 2nd, Molly Andrew 3rd , Shauna Greaves 5th, Katie Phythian 10th
Under 14 Boys Novice: 1st Place
Finlay Greenwood 1st,Ben Dickinson 3rd, Dominic Rowe 5th, Joe Renshaw 7th, Oliver Pipping 16th
Under 14 Girls Intermediate: 1st Place
Esme Plant, Bella Southerton, Amy Worsley, Maisie Calder (Positions tbc)
Under 14 Boys Intermediate: 1st Place
Ethan Ford 3rd, George Holt 4th, Oliver Weir 7th, Sam Falk 8th
Under 19 Girls Novice: Team 1 – 1st Place, Team 2 – 2nd Place
Alice Du Fresne =1st, Elise Bale =1st, Katie Mayoh 3rd, Jacinta Kynaston 4th, Juliette Hill 6th, Kate Russell 8th, Izzy Boxer 11th, Izzy Hargreaves 12th
Under 19 Boys Novice: 1st Place
Max Southerton 1st, Will Cusworth 2nd, Ben Fazelynia 4th, James Jones 6th, Jack Joyce 8th
Under 19 Girls Elite
Molly Croft 7th
Under 19 Boys Elite: 1st Place
Brendan Smith 1st, Matt Graham 2nd, Conor Smith 3rd
Guest post by Huw Williams.
Tags: