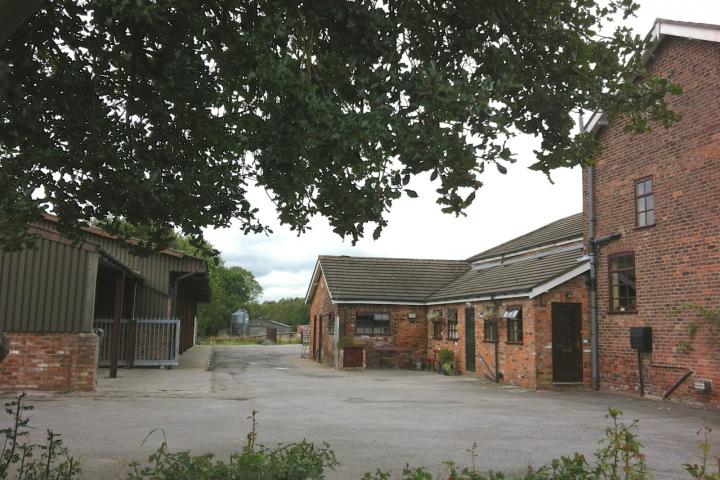 Plans have been submitted for a residential development on green belt land currently occupied by an abattoir and a house on Moor Lane.
The Stewart Milne Group has applied for full planning permission to build 22 homes at Yewtree Farm along with associated infrastructure and open space provision.
Apart from the dwelling house, the owners say the site has been used as an abattoir since 2001. Two separate planning applications for Lawful Development Certificates to formalise these uses were submitted in August 2014 (dwelling house 14/3785M) and October 2014 (abattoir 14/4954M). Application 14/3785M was approved in March 2015 but application 14/4954M remains undetermined.
Councillor Gary Barton confirmed that the previous application for a legal change of use of the land for an abattoir (14/4954M) is due to be rejected, with official notice likely to be given in the next week or two. He said that this reduces the applicant's chances of success, as it confirms that the majority of buildings presently on the site are for agricultural purposes and means the land occupied by the those buildings cannot be used for housing development.
Councillor Barton commented "This is the latest in a series of planning applications that are an aggressive attempt to build houses on the green belt. I have already been contacted by a number of local residents who are concerned both by the nature of the proposed development, its impact on neighbouring houses, and the increased volume of traffic it would generate on Moor Lane.
"I have already requested that the application be called-in before the Northern Planning Committee and it has been confirmed that this will happen."
He added "We do need new houses in Wilmslow, and developments, which use already developed land, such as the site of the old County Council offices at Remenham, are welcome. However, it is clearly not appropriate for developers who have no regard for the concerns of local residents or the needs of Wilmslow to make ad hoc decisions.
"Many people would be happy to see the abattoir on Yewtree farm disappear, but this cannot come at any price. A sensible application that truly reflects the footprint of the abattoir itself and that does not cause harm to the green belt or neighbouring houses would be more worthy of consideration.
"Any resident who would like to discuss the application with me can contact me at [email protected]."
The proposal is for two-storey detached properties and mews houses with 30% of the properties being affordable and two parking spaces per property.
Access into the site will continue to be from Moor Lane, which will be the only point of vehicular access into the site.
The planning application can be viewed on the Cheshire East Council website by searching for planning reference 15/3058M. The deadline for submitting comments is 13th August and a decision is expected to be made by 15th October.
Tags: