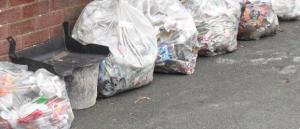 Wilmslow Clean Team is working with other local volunteer groups, and people of all ages, to give Wilmslow a Spring Clean.
This annual clean up will take place from 16th to 23rd March and will see the Clean Team, Wilmslow High School, 6th Wilmslow Scouts and local businesses helping to clean up our town.
Matthew Jackson, clerk of Wilmslow Town Council said "Wilmslow Clean Team have made a real difference to our town with their regular litter picks. The Spring Clean takes place each year and we'd love to see as many people as possible joining in with these events."
Wilmslow residents are invited to join in with the clean up operation, be it tidying the pavement in front of their house or going along to an organised litter pick.
Each day will see Wilmslow High School students cleaning up areas around the school, and you can join in with Clean Team litter picks on Monday, Wednesday and Friday as well as the weekend of 21st and 22nd March.
6th Wilmslow Scouts will be cleaning up the area around the Leisure Centre, cricket pitch and pond on Friday evening and there will be further organised picks around the town, The Carrs and other locations all of which are all detailed on in our events calendar.
Vickie Daniels, Chair of the group said, "New volunteers are always welcome – all equipment is provided at the organised litter picks and you can do as much or as little as suits you – every little helps! If you fancy a bit of a social at the end of the event, you are very welcome to join in with a drink or two at the Coach & Four on Saturday evening."
For full details please check www.wilmslowcleanteam.org.uk or email [email protected].
Tags: