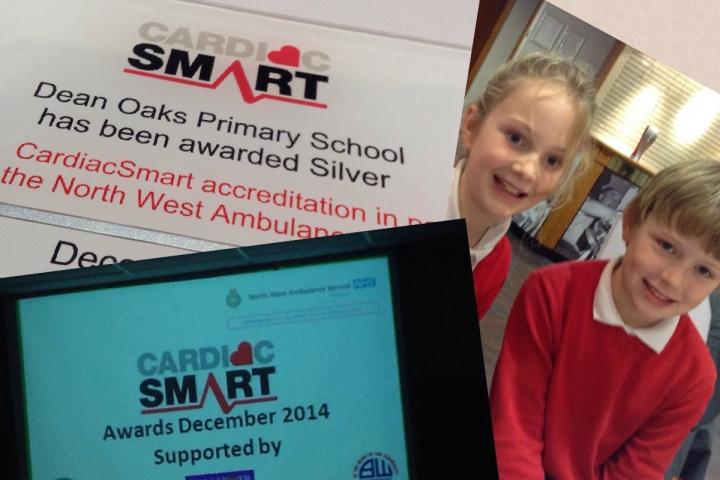 Dean Oaks Primary School has received a CardiacSmart award from North West Ambulance Service.
The school had to meet a series of criteria to gain their Silver CardiacSmart award, which recognises community groups for their dedication to raising awareness of heart health, basic life support and defibrillators.
Around 30,000 people suffer a cardiac arrest outside of hospital each year, and with every minute a person does not receive treatment their chance of survival decreases by 10%.
Mrs Hughes, Head teacher of Dean Oaks, is delighted that the hard work in the school has resulted in achieving the award.
She said "Making our school a safer place to work and visit by installing a defibrillator and by providing staff with emergency life support training is a positive and simple action to take. It's really easy to make a difference and maybe save a life."
Mrs Hughes continued, "If we are ever in the unfortunate situation of having to provide CPR to someone taken ill, we're confident that we would be able to do our best and use the defibrillator, so giving that person a chance of survival."
She added "It's humbling to think that anyone here is a potential lifesaver."
Tags: