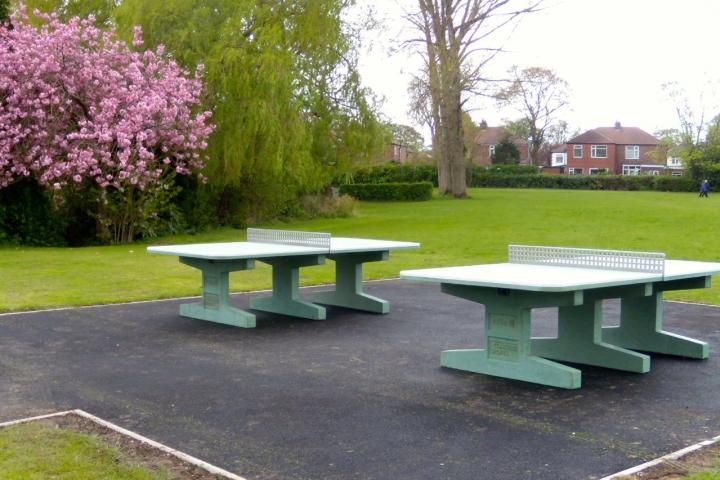 Further improvements are planned for Meriton Road Park in Handforth.
Next month will see the official opening of its outdoor orienteering course and the addition of two table tennis tables.
Community group 'Friends of Meriton Road Park' (FoMRP) have worked with Cheshire East Council to secure funding from Handforth Parish Council for the orienteering course and Sport England's 'PING' scheme for two outdoor table tennis tables.
Local primary school children will help launch the new attractions on Wednesday 10th July. Members of Greater Manchester Orienteers, who designed a range of courses for beginners, disabled and more experienced orienteers, will be on hand to show how it's done as will experienced table tennis players. St Benedicts and Wilmslow Grange primary schools will also be attending to try out the facilities.
Everyone is welcome to join in the fun and all equipment, drinks and snacks will be provided on the day, starting from 10am.
Sheila Rovira, Chair of the Friends of Meriton Road Park said "The Friends of The Park are delighted to see further attractions in addition to the existing children's' play area, outdoor gym, multi-use sports courts and the Handforth Model Engineers' miniature railway.
"We are grateful to Sport England, Handforth Parish Council and Cheshire East Council and all our sponsors for their support. I wish to thank everyone who has worked so hard to make our park a welcoming place for the people of Handforth, and especially all the public who use and take care of the park."
FoMRP were formed in 2005 to work with the local authority in rejuvenating the park. They have run a number of play days, galas and the 2013 "May Fest". They have also planted flowers, trees to commemorate the Queens Jubilee (with Transition Wilmslow) and obtained funding for the outdoor gym.
In conjunction with Cheshire East Council, FoMRP are currently designing a new children's play area.