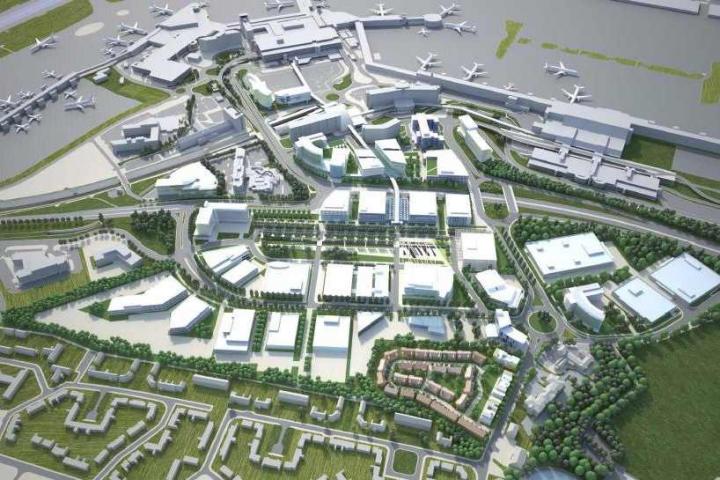 Following on from the approval given to the £100m World Logistics Hub at Manchester Airport last month, plans for a second major development, Airport City North, are now at the public consultation stage.
Residents have until Thursday 20th December to submit their comments, when the plans go before the Wythenshawe Area Planning Committee. They will then go to the Manchester City Council Planning and Highways Committee meeting on 17th January (tbc) for the final decision.
It is intended that the 65-acre site will become a 'Major International Business Park', containing 4182 car parking spaces, 1293 hotel rooms, manufacturing, offices and retail space. The southern boundary of the site is formed by the M56 spur, Ringway Road West and Outwood Lane West. The northern boundary is bordered by residential properties. Painswick Park and the Little Flyers Nursery are located along the north western boundary on the west side of Thorley Lane, north of the M56 spur. Manchester Business Park lies to the east.
The affected area includes Woodhouse Park, currently used as a recreational space, and will involve the loss of species-rich hedgerows and extensive areas of scrub and woodland used by a range of breeding birds and bats.
The plans (application no. 100831) are available on Manchester City Council's Planning website, and comments should be made to Planning Officer Dave Lawless by email on [email protected].
This is a member post by Sonia Mitchell.
Tags: