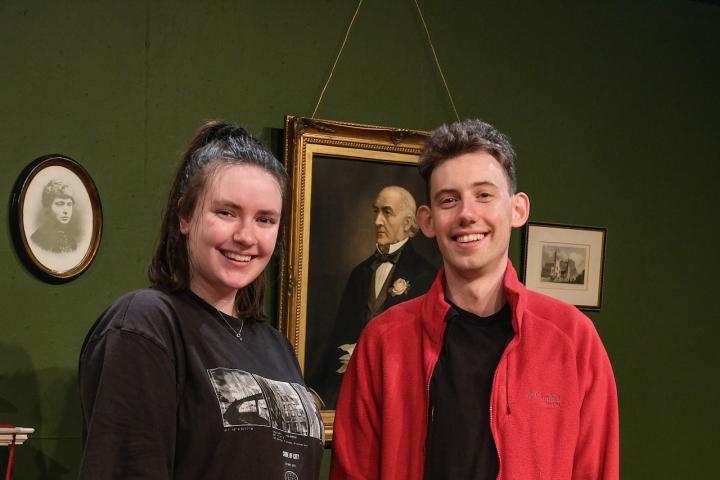 Hindle Wakes by Stanley Houghton, one of the first plays to have a working class female protagonist and very controversial at the time of its writing, opens The Green Room season.
It's holiday week in the Lancashire town of Hindle, just before the First World War. Fanny Hawthorn (played by Niamh Phelan), a spirited, determined mill girl, has just returned from a weekend in Blackpool with her friend Mary Hollins. At least that's what she tells her parents.
In fact, she's been spending the weekend with Alan Jeffcote (played by Jamie King), a wealthy mill owner's son who is engaged to someone else.
When Fanny's parents discover the truth, they set out to ensure that Alan will do the decent thing and marry her – only to discover that Fanny has ideas of her own on the matter...
Director Ian Cole comments: "This is one of the classic plays, to open our new season. Focusing on the relationship between three families and the situation that
has arisen between two members of those families, it is a play that still speaks to us in 2023 even though it was written in 1912.
"It's a play with comedy at its heart, and we hope that as many of our regular audience, members and local people will come and enjoy it with us.
"If you haven't seen a production at The Green Room before we have an excellent cast and production team to bring this thought provoking and entertaining play to the stage, and I think that it would be an excellent introduction to the theatre.'
The play runs at the Wilmslow theatre from Monday 9th to Saturday 14 th October at 7.45pm, plus a matinee on 14th October at 2.30pm.
Tickets, costing £10 for members and £12 full price, are available online or via the Saturday box office on 01625 540933, which will be open from 11am to 12 noon on 30 September and 7 October.
Photo: from left to right: Niamh Phelan (Fanny Hawthorn) and Jamie King (Alan Jeffcote)