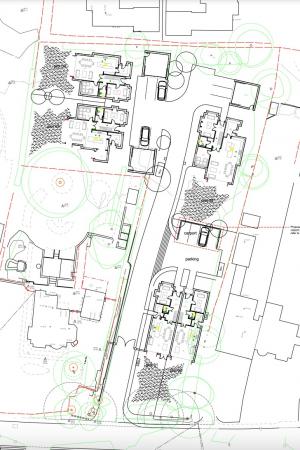 Swailes Homes Ltd have been granted planning permission for the demolition of the existing detached house and the construction of 5 dwellings at 35-37 Adlington Road.
The scheme includes two 3 bedroom and three 5 bedroom houses with 18 parking spaces.
The 0.36 hectare site also includes the rear portion of the garden of 33 Adlington Road and access to the development will be from the existing access.
The house will be replaced by a pair of semi-detached dwellings with parking to the north and three detached houses will be constructed on the northern part of the site.
The plans can be viewed on the Cheshire East Council planning portal by searching for planning reference 23/1802M.