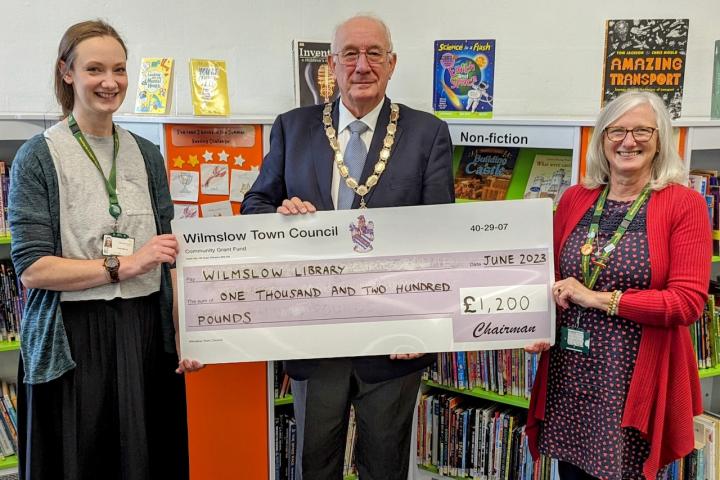 A Community Grant of £1,200 has been awarded to Wilmslow Library to fund events to support their Summer Reading Challenge.
The Summer Reading Challenge is an annual nationwide challenge run by The Reading Agency, aiming to encourage children to read over the summer holidays and to set up good reading habits and regular visits to their local library.
The grant from Wilmslow Town Council will fund several events so that Wilmslow Library can provide them either for free or for a nominal fee, to enable families to have access to the events on offer.
The events include:
Digital Face Painting and Colouring in Augmented Reality (AR) with Mako Create: Monday 31st July,
Minecraft Build Challenge with Mako Create: Monday 31st July,
'Code – A- Sphero' with Mako Create: Monday 31st July,
'Let's draw' with cartoonist Marc Jackson: Friday 4th August.
Wilmslow Town Council Chair, Jon Newell, said, "Wilmslow Town Council is proud to support Wilmslow Library's summer holiday events.
"The library has reported that the long summer break can result in a dip in children's reading attainment levels and that the Summer Reading Challenge can help prevent this. When there have been events at Wilmslow Library to support the Summer Reading Challenge, the sign-up rate has been greater and we are hoping the same is true this year.
"The planned events sound inspiring and engaging; we hope the Wilmslow community enjoy them."
Click here for more information about the Summer Reading Challenge and the events, or call Wilmslow Library on 01625 374060.
Please note: booking is essential for some events.
Pictured (L-R): Emily Morrey from Wilmslow Library, Wilmslow Town Council Chair, Jon Newell, and Janet Haley from Wilmslow Library.