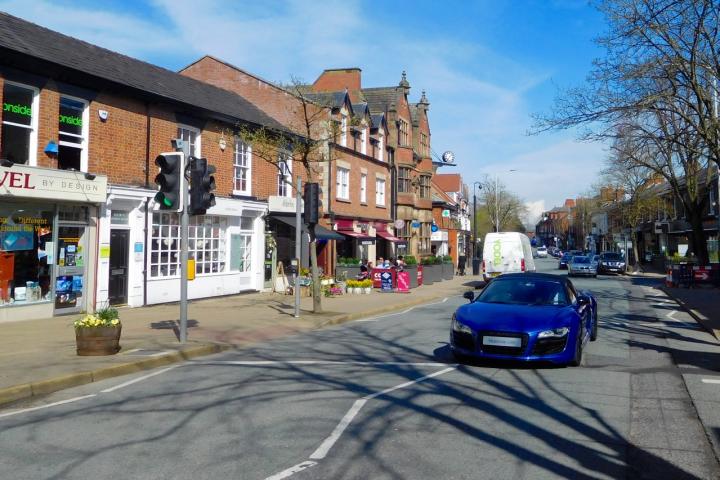 Whilst welcoming the return of summer and its light mornings, lighter evenings and warmer, sunnier weather that allows us to sit in and enjoy our gardens, Wilmslow residents have also suffered the return of imbecilic, anti-social, noisy boy-racers haring up and down the A34 Wilmslow & Alderley Edge by-pass. They are not so welcome.
The noise camera has provided solid evidence of the anti-social and nuisance behaviour of which local residents have been long aware but so far, there seems to be little enforcement action which was the purpose of the camera trial. The presence of photographer youngsters on the pedestrian crossing point and on the Whitehall roundabout is part of the problem and could be addressed for their own safety, by a Public Space Protection Order.
The police have more important issues to deal with but it is only a police presence and threat of prosecution that will deter such anti-social behaviour.
If other readers are so affected, may I suggest you make your concerns to both your CEC councillor and to the Cheshire Police & Crime Commissioner, Mr. Dwyer at:
Police & Crime Commissioner,
Cheshire Constabulary Headquarters,,
Clemond Hey,Oakmere Road,
WINSFORD,
Cheshire, CW7 2UA
or phone at 01606- 364000.
Mr Dwyer did arrange and attend a public meeting in Wilmslow in September 2021 but the problem persists.
The police already have legal powers to enforce noise compliance. They could, for example, patrol using unmarked cars and apprehend offenders. That would require resources and I guess they're unwilling to focus on bypass noise above their other priorities. My understanding is that currently the evidence provided by the noise camera alone can't be used to prosecute but it would be great to know whether it ever will be.
If Cheshire East were to implement a PSPO that would allow the police to disperse the young photographers who currently are not committing an offence. I'm told that a PSPO might take two years to arrange but we've bee highlighting and debating this problem for that amount of time already.

M. Golding