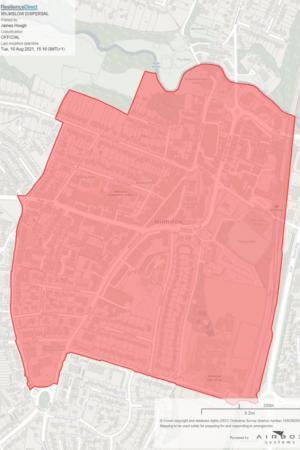 Updated 14th June - Wilmslow Police have issued a dispersal order for the town centre after a 14-year-old was assaulted outside Wilmslow Leisure Centre at the weekend.
The dispersal order came into place at 4pm today (Monday, 13th June) until 3.59pm on Wednesday, 15th June.
Inspector Andy Baker said "In response to a 14-year-old being assaulted by a number of young people on 10 June outside Wilmslow Leisure Centre, and pockets of anti-social behaviour in the area over the weekend, we have put in place a dispersal order.
"This order is running from 13 June to 15 June and enables officers to direct those suspected of committing crime or anti-social behaviour to leave the highlighted area for 24 hours. They could be arrested if they come back into the marked area on the map within the 24 hour period. We will continue to review the situation and are working with officers from our neighbouring force (Greater Manchester Police) and local schools to prevent further issues."
The dispersal order will be reviewed every few days to see if it needs to be continued.