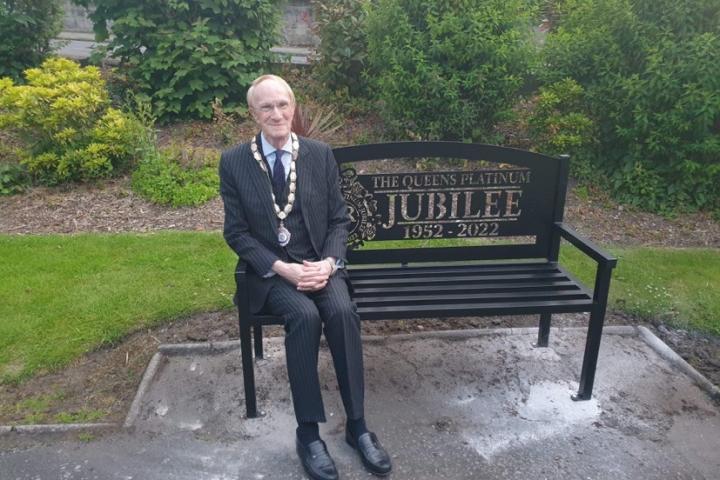 As part of the Queen's Platinum Jubilee celebrations, Wilmslow and District Rotary donated a Platinum Jubilee bench to Wilmslow.
The black stainless steel bench which is situated in the Wilmslow Memorial Gardens, incorporates a dedication to Her Majesty's 70 years of service.
Marianne Martyn - Honorary Treasurer, Wilmslow and District Rotary, said " Such was the demand for the Platinum Jubilee benches across the country that they sold out, and the Wilmslow bench was in the last delivery to arrive only the morning before the Jubilee.
"ANSA Cheshire East were on standby to install the bench on its arrival, and the workers in the Macclesfield depot were even prepared to work overtime to ensure that the bench would be in the centre of activities on 4th June.:
Photo : Chairman Frank McCarthy on the Jubilee bench.