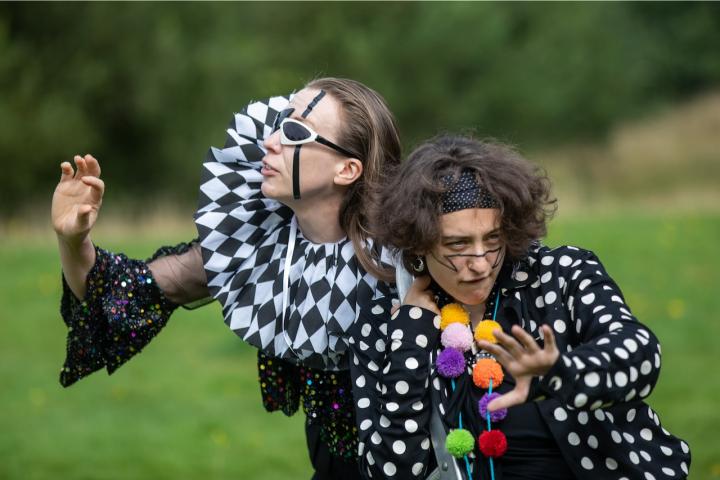 Local theatre company Time & Again - who recently lost their entire collection of costumes, props, sets and equipment in the Armadillo self-storage unit fire at Stanley Green in February - are rising from the ashes and performing two Shakespearean productions at The Carrs Park next month.
The company specialises in historical productions and will be reprising last year's 1980s spin on A Midsummer Night's Dream (with some new twists and treats) alongside a new Much Ado About Nothing with a 1950s seaside setting.
Time & Again's A Midsummer Night's Dream sets the Bard's comedy of magic, mayhem and mistaken identities against the bleak industrial backdrop of 1980s Britain. Much Ado About Nothing, meanwhile, will be transporting audiences to the 1950s heyday of the Great British seaside and the Messina Holiday Camp, where misunderstandings and mischief wreak havoc among the holidaymakers.
Company founder and director Laura Crow said, "We were obviously absolutely devastated when we heard about the fire, but there was never any doubt in our minds that we would channel our Blitz spirit and rebuild bigger and stronger than ever.
"Our Shakespeare In The Park season is the perfect way to start, with two gloriously fun period productions. We're having to replace, remake, and rebuy everything from scratch, including a whole wardrobe of 1980s props and costumes which we created for A Midsummer Night's Dream last year, but we're really rising to the extra challenge.
"We can't wait to get back to The Carrs after having such a wonderful time there last year. We've been genuinely overwhelmed by everyone's kindness so far, and we're hoping for lots of local support as we get back on our feet and bring you our most exciting summer of theatre yet!"
The Shakespeare In The Park season runs at The Carrs, Wilmslow between 16th-19th June, 2022. Tickets are available from www.ticketsource.co.uk/timeandagaintc.
Tags: