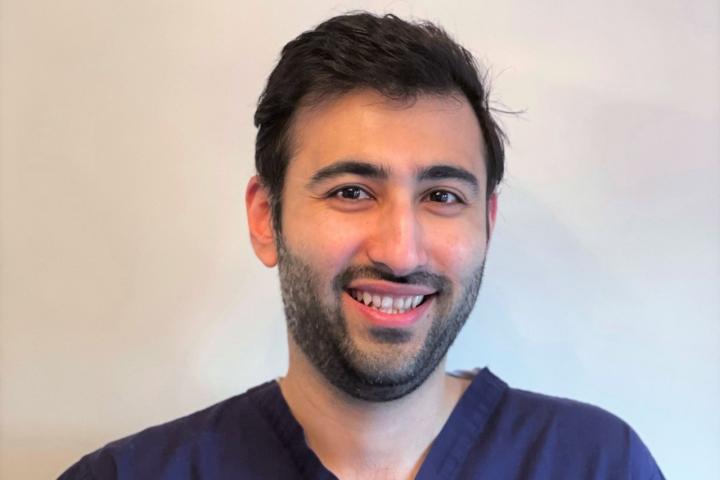 Promotional Feature
An Alderley Edge Dentist reviews an unprecedented 18 months and shares some optimistic predictions for the future of dentistry in the UK.
Faizan Zaheer, 34, from Manchester, is the Regional Clinical Director for the North of England, Scotland and Northern Ireland and works as a Periodontist and Implant Dentist at Bupa Dental Care Alderley Edge.
Faizan Zaheer said the last year was unlike any seen before in dentistry: "Dental practices across the UK have gone through a fast-paced period of change over the last 18 months. When the country went into lockdown we had to close our doors to patients for three months. We had to adapt quickly, and patient care was carried out on a virtual basis where possible.
"When we re-opened our doors, it was a very different experience for patients and the practice team. We had to wear restrictive PPE, undertake additional safety measures such as intensive cleaning and leave long gaps to allow droplets to settle between appointments."
Dental practices across the board have found it challenging to adapt to a new way of working during the pandemic, but for Faizan, the agile nature of his workplace in Alderley Edge, meant that patient care remained a priority.
Faizan said: "Looking back, I believe the pandemic has made me a more effective and committed dental practitioner. More importantly, my practice is back, operating more efficiently than ever before. Being part of a large organisation, like Bupa, meant we had a lot of support to interpret government guidance about how we should work during the pandemic. It meant we were open to reopen to our patients as soon as possible, with the confidence we were keeping everyone safe.
"It has been a difficult year for dental practitioners, as we are the most likely to contract COVID-19 because of how close to people's airways we are. Patient demand has been astronomical, and we've been working through the backlog caused by having to close during the first lockdown. A lot of the patients we're seeing now also have more complex needs because they've missed out on their routine appointments."
For Faizan, it has become clear how important the new safety guidelines, implemented during the pandemic, are to patients' safety. Faizan shares some of his predictions for the future of dentistry.
Faizan adds: "The landscape of delivering patient care has changed for good, and many of the safety procedures the industry has put in place during the pandemic will now be adopted as standard good practice. This will allow us to carry out our work in practice as comfortably and safely as possible."
One unexpected outcome of the pandemic has been the new 'zoom boom' phenomenon.
Faizan continues, "The 'Zoom Boom' has sprung from people staring at themselves during endless video meetings, leading to them seeking more cosmetic dental treatments than they would have done prior to the pandemic, such as teeth straightening and teeth whitening."
Faizan is excited about the future, in particular on a personal level: "My daughter was born during the first lockdown, and this has definitely shaped my outlook on my role as a dentist. I am positive about the future, and I am confident that the transformations the dental industry is currently undergoing will benefit clinicians and patients, alike."
To learn more about a career in dentistry or to search opportunities within Bupa Dental Care, visit https://jobs.bupadentalcare.co.uk/work-with-us/.