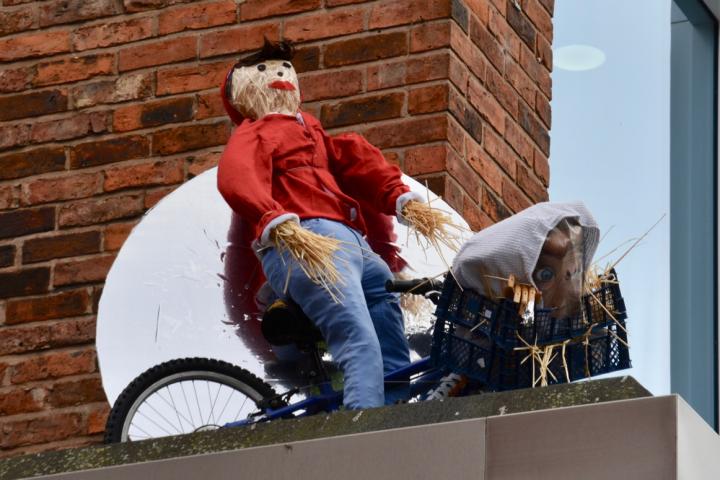 Organisers of the Wilmslow Scarecrow Festival, Rotary Club of Wilmslow Dean have confirmed that the event, which was due to have finished on Saturday, 17th July has been extended.
There are currently 21 scarecrows entered on the website, some made by businesses, but the majority made by the public.
Andrew Taylor, Secretary of Wilmslow Dean Rotary, said "In the past, with one exception, they were made by businesses, with the town centre being the main focus. Next year, it would be good to expand the number of scarecrows made by the public and displayed at home whilst getting the local businesses to support the festival as they did pre-covid."
Sue Worthington, President of Wilmslow Dean Rotary, "As a result of the very encouraging response from the public to the new format of this years Scarecrow Festival, it has been decided to extend the event until Sunday 25th July, any scarecrows entered by that date will be included in the judging.
Sponsorship of the scarecrows or donations to the Festival can also continue to be made via the "Wilmslow Scarecrow" website to help us support mental health in our local community."
Information about the entering the Festival, making scarecrows, together with a system for making payments online is available on the wilmslowscarecrow.com website.