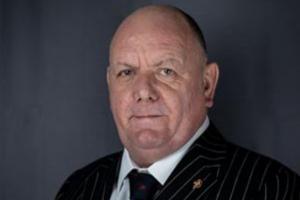 A Cheshire East Councillor shocked and angered his fellow councillors yesterday evening when he informed them that despite having tested positive for Covid-19 he would still be attending the Full Council meeting today (Tuesday, 22nd June).
Councillor Marc Asquith, ward member for Chelford, sent an email at 9pm on Monday, 21st June, saying
"Colleagues, I appear to have tested positive for Covid-19 this evening. However, given that I have had the two jabs, I am not concerned.
"Since I have a skin condition, I do not wear a mask but rather a visor, I plan to attend tomorrow as required. Those of you who are shielding may wish to keep social distancing from me."
In order to justify his decision, Mr Asquith - who has subsequently said he misread the result and had actually tested negative - went on to email is colleagues saying "The law states:
"You are legally obliged to self-isolate as soon as you show symptoms of COVID-19, and must book a test within 5 days. If you get a positive test result, you must self-isolate for 10 days from the day your symptoms started. By self-isolating when told to do so by NHS Test and Trace, you are protecting your family, friends and local community, and helping to stop the spread of the virus.
"I can confirm that I have no symptoms so the law does not apply.
"See you all tomorrow."
Councillor Toni Fox responded "I find your arrogance and disregard for the safety of others quite extraordinary.
"As has already been made clear by the Chief Executive as you have tested positive you will not be permitted to attend the meeting tomorrow."
Councillor Mick Warren wrote "Without getting into a bun fight over what is or isn't the law, the government advice is quite clear on the .Gov website (below) that you must self isolate immediately and not to do so might be seen as irresponsible from an elected member, who I would suggest be expected to lead by example?"
Mr Asquith has subsequently said that he had made a mistake and the test results was in fact negative. However, he decided not to attend today's Council meeting.
He told me "It turns out that the test was a negative test, I simply misread it. I circulated an image of the type of test result that I got, with my email, and only a few people have got back to me pointing out it was negative and that I had misread it."
He added "There are issues being dealt with today that I feel really strongly about and I wanted to attend, thinking that since if I felt fine and we were socially distanced and wearing masks it would be possible for me to do so.
"However, in the cold light of day I can see that this would not have been possible.
"Given how excited everyone has become over this issue - and even though the test was negative - I have sent my apologies in for this meeting."