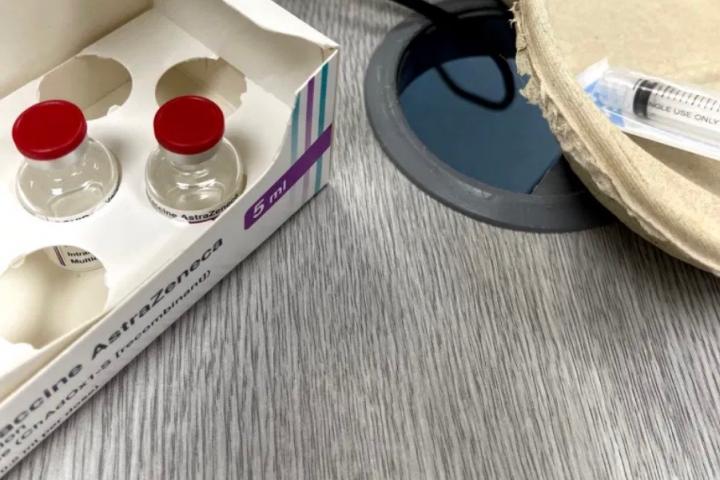 Local medical teams achieved a major milestone in their vaccination programme earlier this week having offered all four priority patient cohorts their 1st dose of Covid-19 Vaccine.
Since vaccines were first received on January 9th, CHAW practices (comprising GP surgeries in Chelford, Handforth, Alderley Edge and Wilmslow) have vaccinated almost 8,000 patients, whilst also keeping their practices open for normal surgeries.
Having offered vaccinations to all patients 70 years of age and over and clinically extremely vulnerable individuals, CHAW has started to vaccinate the next priority cohorts:
Cohort 5 (all those 65 years of age and over).
Cohort 6 (all individuals aged 16 years to 64 years with underlying health conditions which put them at higher risk of serious disease and mortality).
The army of volunteers are mobilising once more, having been given two working days notice, as another Pfizer delivery is due on Tuesday 16th February, providing vaccinations for 1100 patients so the marquee will be going up again soon. A second Pfizer delivery is due on Monday, 22nd February.
Mass Vaccination Centres (MVCs) and pharmacies have also started delivering vaccinations across the North-West and a new MVC is due to open at Alderley Park on Wednesday, 17th February.
Dr Amar Ahmed, Partner at Wilmslow Health Centre, said "Unfortunately, a decision at a national level means that MVCs and pharmacies use a completely different computer system to the tried-and-tested computer systems in GP surgeries. This has led to much confusion as GP held medical records are not updated in a timely manner by the other computer systems used at MVCs and pharmacies. Patients sometimes receive multiple invitations to attend Covid vaccination appointments at multiple sites and GP surgery staff, up and down the country, are spending inordinate amounts of time trying to clarify whether or not patients have already been vaccinated.
"GP surgeries across East Cheshire have been assured that the new MVC at Alderley Park will concentrate on inviting Cohort 5 whilst GP surgeries will concentrate on Cohort 6. Patients can however choose to be vaccinated at their own GP surgery even if they receive invitations from elsewhere. Please contact your registered GP surgery online (via their individual websites) if you wish to discuss this.
"CHAW's goal is, of course, to get as many patients vaccinated as quickly as possible at wherever is most convenient to patients. If you are already holding an appointment elsewhere and receive a further invitation from your GP surgery, please choose which site you wish to be vaccinated at and reply to the other offers appropriately so that appointments can be released for other patients.
"We look forward to completing Cohorts 5 and 6 and moving on to Cohorts 7 and 8 with your cooperation."