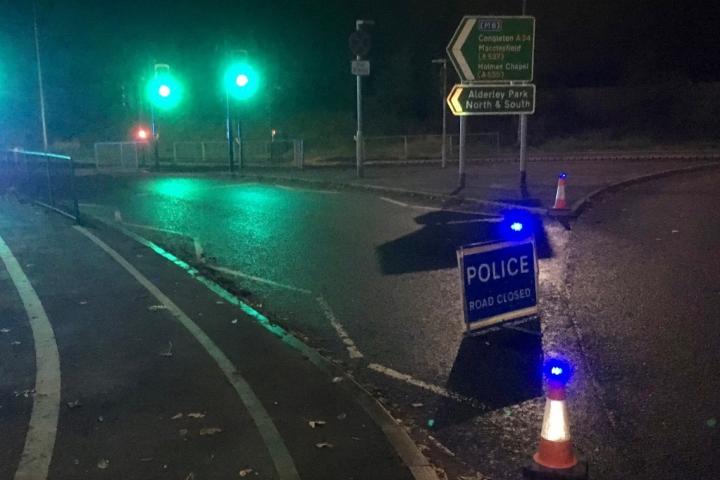 I just wanted to comment on the latest crash on the A34 Bypass at Nether Alderley.
It is clear over the last few years this section of the bypass which is single carriageway is extremely dangerous to life. There needs to be something done about this section of road and immediately before anybody else is killed.
1st February 2021
A 32 year old man critically ill, another man also suffered serious injuries, after a crash involving two cars (Time of crash 20:15pm)
8th January 2020
The assistant coroner for Cheshire said the bypass 'Presents a danger to life' after the inquest into the deaths of three people killed on 4th November 2018. A minibus hit another car travelling in opposite directions. (Time of crash 12:04am)
29th December 2019
Two people were involved in a two car collision on the A34 Bypass and had to attend hospital. (Time of crash 12:22pm)
4th November 2018
Three people tragically killed in an accident on the bypass between a mini-bus and a car. (Time of crash 00:04am)
14th November 2017
Councillors proposed a reduction in the speed limit.
3rd November 2017
An 85 year old man and a 82 year old woman killed when they crashed into a van going in the opposite direction. (Time of crash 16:00pm)
23th March 2016
Two people were injured in a two car accident on the Alderley Bypass this time not seriously. (Time of crash 19:11pm)
13th February 2015
A man was found guilty at Chester Crown court of causing death by dangerous driving on the AE bypass after the death of an eleven years old boy Flynn Morrissey after a head on collision (Time of crash 08:00am on 16th September 2013)
21st September 2104
Three vehicles were involved in a crash on the bypass the road was closed for six hours. Fire engines had to attend the scene as people had to be cut out of the cars. (Time of crash 11:40pm)
16th September 2013
Eleven years old Flynn Morrissey was killed in a fatal accident when a Porsche Cayman hit a Ford Focus travelling in the opposite direction. (Time of crash 08:07am)
There appears to be a common theme here as it is a single carriageway and most incidents appear to happen when it has gone dark in the evening. I would like to know what Cheshire East Council are doing about this dangerous road. It is very clear after the above reports of previous accidents lots of people showed their distrust for the bypass and felt it is unsafe putting suggestions to Cheshire East.
Yes, to fix we know it will be expensive but how many people will have to die before the council actually do fix it and we have no further loss of live. So the big question what exactly are Cheshire East doing or are they going to talk about how expensive it is to fix.
I have taken all these reports from alderleyedge.com and as you can see it makes uncomfortable reading. I should point out that since all these incidents started happened I have not used this part of the bypass myself, and indeed I have only used it once when it opened and after seeing how dangerous it was for myself never since.
David Carey
Concerned resident of Alderley Edge
Tags: