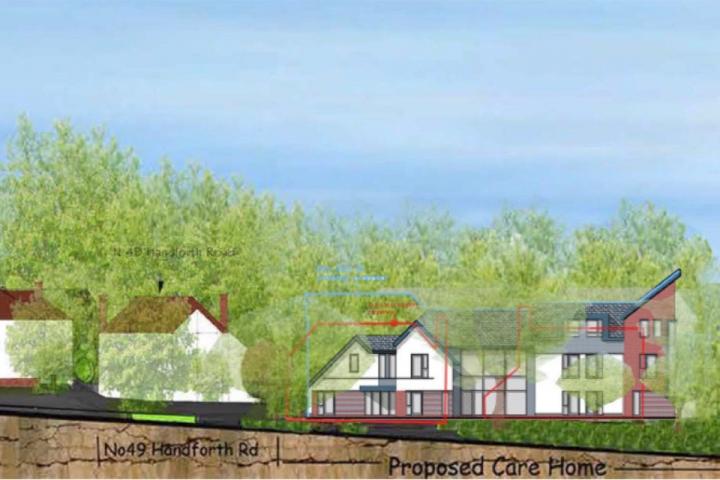 Plans to build a 63 bedroom care home on Handforth Road have been approved by the Northern Planning Committee this week.
New Care Projects won their appeal in August 2020 to enable a new care home to be built in Wilmslow. However, after a two and a half year battle to secure planning permission, the Altrincham based company amended the approved plans in November 2020 seeking to increase the number of bedrooms from 60 to 63 and make minor changes to the elevations.
At their meeting on Wednesday, 13th January, seven members of the Northern Planning Committee voted to approve the plans whilst two voted against and two absteined.
Speaking about the decision, Cllr Craig Browne - Chairman of the Northern Planning Committee, said "Members expressed their dissatisfaction that a government Planning Inspector had seen fit to overturn their previous decision to refuse the application for a 60-bed development on this site (19/3831M) last year, disregarding the views of elected members as well as the concerns and objections of local residents.
"However, by a majority they accepted that in the light of that appeal decision, it would be difficult to sustain a refusal for what had effectively become an application for just three bedrooms."
He added "It is notable that both East Cheshire Clinical Commissioning Group and the Head of Cheshire East Council Adult Services raised objections to the Care Home application, based on there already being excess capacity and a large number of vacancies in Care Homes across the Primary Care Network."
Tags: