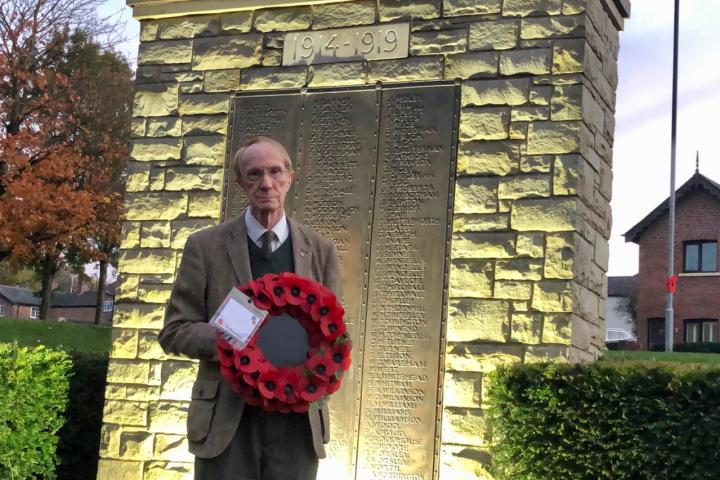 The lighting of the War Memorial opposite St Bartholomew's Church was completed this week ahead Remembrance Sunday at the weekend.
The unusual circumstances surrounding the annual period of Remembrance in 2020 have led to the request from Wilmslow Town Council that people pay their respects at home this year at 11am on Sunday, 8th November.
However, as people do visit the Memorial Gardens over the coming days the town council hopes that the enhanced appearance will act as a reminder of the ongoing thanks of the people of Wilmslow to those who gave their lives on our behalf.
Martin Watkins, Chairman Wilmslow Town Council said "I would like to thank my colleague Cllr Frank McCarthy for pursuing this project and to my fellow Councillors for unanimously supporting it.
"The War Memorial was always meant to have a power supply and lighting however despite the building of an electricity box when the memorial was first built, the funds apparently ran out and the project remained unfinished.
"The people of Wilmslow are proud of those from the Town that have given their lives in conflict over the years and I am delighted that The Town Council has been able to complete the job and enhance the memorial ahead of Remembrance Sunday."