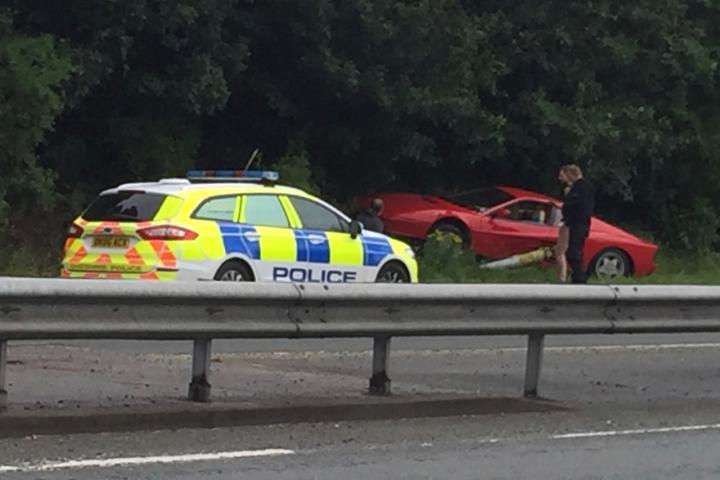 As many locals will have noticed there was a heavy police presence in the village yesterday as part of their commitment to reduce anti social behaviour by motorists in Alderley Edge and the surrounding area.
Officers were in the village assisting the local team and patrolling the A34 bypass. Additionally, PCSO Edwards carried out TRUCAM speed enforcement as a response to complaints from residents.
Sergeant Lynsey Jackson, Wilmslow and Alderley Edge Community Beat Team, said "They captured a number of motorists exceeding the speed limit and the data will be processed in due course.
"Assistance from the roads policing unit has provided a robust response to the vehicle antisocial behavior that is being reported within the village and along the bypass. Any offences have been dealt with proportionately."
She added "A Ferrari unfortunately crashed on the roundabout of the A34 and the driver was spoken to regarding the manner of driving, thankfully the driver was unhurt."
The speed enforcement was carried out on Wilmslow Road where it is a 30mph limit, 29 vehicles were caught speeding and the maximum speed recorded was 56mph.