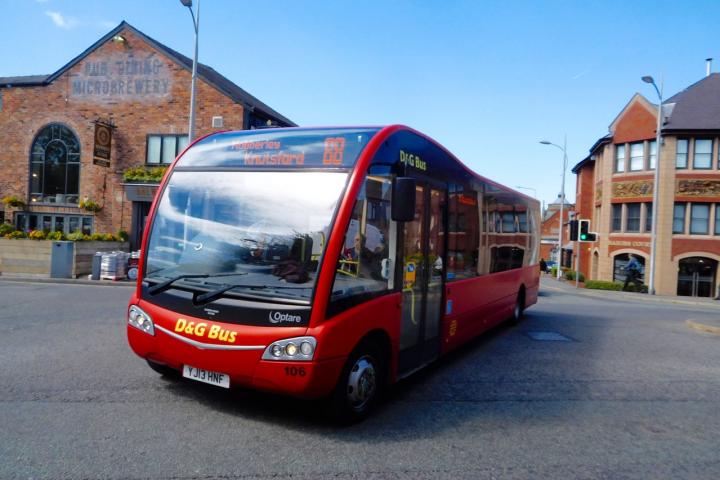 D&G Bus company is currently operating a revised bus timetable due to the reduction in passenger numbers due to the coronavirus lockdown.
A spokesperson for D&G Bus said "This is a difficult time for all, and the world changed with the announcement of a national lockdown. Passenger numbers have fallen to 15% or less of normal numbers. With the help of Local Authority partners, and our staff who are being magnificent, we continue to provide a reduced service on most routes.
"We are following government advice at all times to ensure the safety of our staff and passengers. Currently we are in no danger of closing down and ceasing operations."
Service 88 is currently operating to a reduced timetable with five buses a day running between Altrincham, Wilmslow, Mobberley, Knutsford and Macclesfield. Whilst the reverse route from Macclesfield to Altrincham is running either five or six buses a day Monday to Saturday.
Click here to review the revised timetable.
Whilst the 130 service between Macclesfield, Alderley Edge, Wilmslow and Handforth has been temporarily suspended.
Cllr Mark Goldsmith will be printing out copies of the current timetable and sticking them up today or tomorrow at the bus stops, as D&G Bus has not put the new timetables up.
Tags: