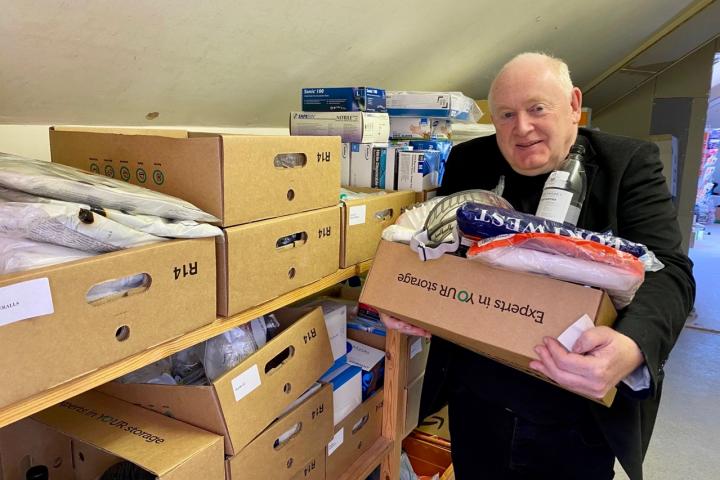 Following last week's appeal for help to provide local care organisations with personal protective equipment (PPE), required to handle suspected and confirmed Covid-19 patients, staff at Wilmslow Health Centre have been overwhelmed by the response.
Due to a shortage across East Cheshire of essential items required to protect healthcare workers so that they remain safe and fit to continue providing care, Dr Amar Ahmed, Partner at Wilmslow Health Centre, appealed for people to donate disposable face masks, visors, face shields or safety goggles and disposable body suits, surgical gowns or disposable raincoats.
As a result of the appeal they have received hundreds of items donated by schools, businesses, individuals and also from groups of people who have started up their own mini-production lines to produce visors which are an essential part of protection needed against the coronavirus.
Dr Amar Ahmed told wilmslow.co.uk "Practices in the East Cheshire areas of Chelford, Handforth, Alderley Edge and Wilmslow have joined together into a Primary Care Network (CHAW PCN) to deliver community services across the patch.
"We were one of the first PCNs in the country to set up a COVID-19 Hot Clinic site to facilitate the assessment of patients with suspected Covid-19 in a safe and efficient manner. The Hot Clinic has been set up at Wilmslow Health Centre and with volunteers from the local community and donations of personal protective equipment form generous individuals and local industry."
Dr Amar Ahmed added "All of the GP practices in our network have been really heartened by the response from businesses and individual patients who have stepped up to the plate and shown so much support and creativity to help the NHS meet the challenge posed by Covid 19."
There is still a need for PPE, particularly overalls, bodysuits and face masks.
If you are able to help with this email, please drop them an email at [email protected].
Please do not call the surgery as our staff are currently very busy dealing with very sick patients.
Photo: Dr Brennan receives another donation.