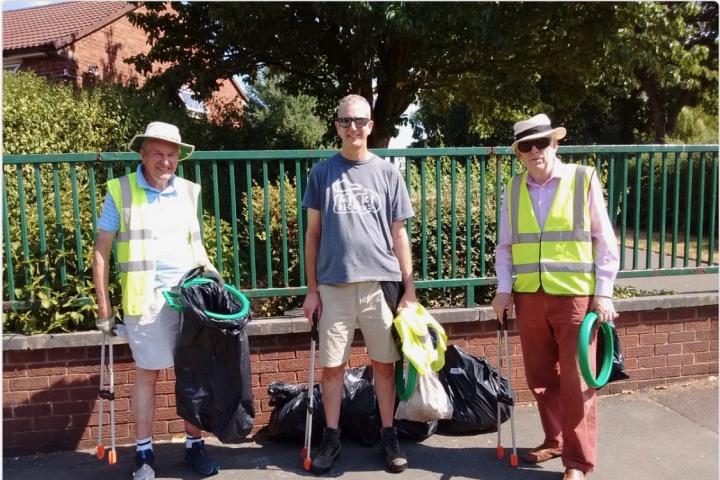 Volunteers from Wilmslow Clean Team collected 16 bags of rubbish during their two monthly litter picks last week.
A group of seven met at Bank Square on Wednesday 4th July and focussed on the town centre from Chapel Lane to Station Road, including Sainsbury's car park, the Leisure Centre, Church Street, Swan Street, Mill Street, Manchester Road, Albert Road, Water Lane, Hawthorne Lane and part of Alderley Road. They collected a total of 8 bags of litter.
Eight volunteers then met at Lacey Green Park on Saturday, 7th July, when they covered a lot of the surrounding area and collected a further 8 bags.
Volunteers will also be out and about at 7pm on Monday 23rd to tidy up in preparation for the Wilmslow In Bloom judges visit the town on Tuesday, 24th July. Anyone who can help is asked to meet in Sainsbury's car park.