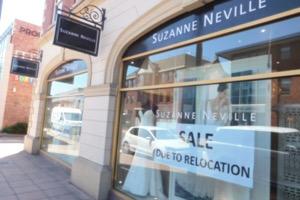 A designer of bridal and evening wear has announced the closure of their Wilmslow boutique.
Suzanne Neville is shutting her shop on Water Lane because they have come to the end of their lease and decided not to renew.
A spokesperson for the company said "We'll be sad to leave Wilmslow, I know the team there have thoroughly enjoyed their time there."
She added "Having a presence in Cheshire is very important to us, and we searched all over the county to find another suitable shop.
"We found a fabulous shop in Altrincham in the end, which works for us as there are other bridal shops close by, therefore making it a destination for wedding dress shopping. We have been renovating the shop and we hope to be open in September."
Tags: