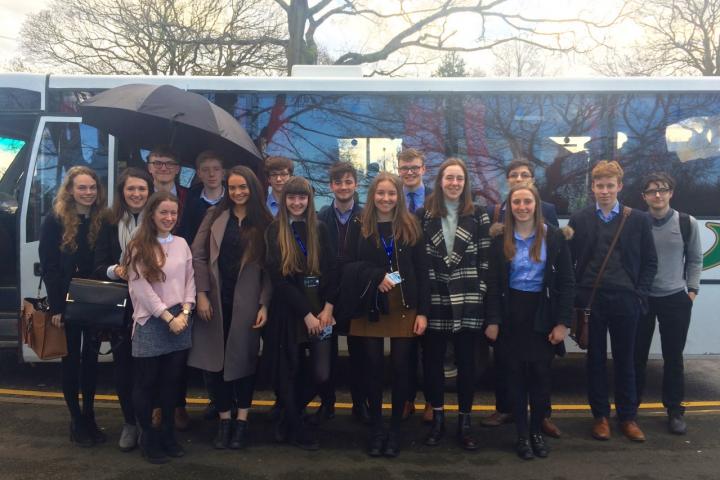 Four students from Wilmslow High School have received offers to study highly competitive courses at the most prestigious universities.
Wilmslow High School is very proud of their Year 13 students who have been given offers from Oxford or Cambridge.
Sophie Kraunsoe has received an offer to study Natural Sciences at Cambridge, Ross Jenkinson has an offer to study Physics at Oxford, Adam Morris has an offer to study Mathematics and Computer Science at Oxford and Ewan Ferguson has been offered a place on a History course at Cambridge.
Addditionally Becky Medcalf is holding an offer for Veterinary Medicine and Science from the University of Surrey.
Meanwhile the next crop of prospective Oxbridge students visited Aintree Racecourse on Monday 20th March to attend the Oxford and Cambridge student conference.
Helen Cook, post-18 advice and guidance teacher said "Sixteen Year 12 students joined others from across the North West and were given the opportunity to listen to a range of admissions tutors as they talked about studying their subjects at Oxford or Cambridge. They also heard from current Oxbridge students, who talked about their daily lives including study, support, the colleges and extra-curricular activities.
"Student finance advisers were on hand to outline the current system of loans and grants whilst careers experts shared a wealth of exciting employment opportunities for Oxbridge graduates. Inspired by the day, the students came away with a great deal of useful information and a better understanding of what it would mean to study at Oxford or Cambridge."
Tags: