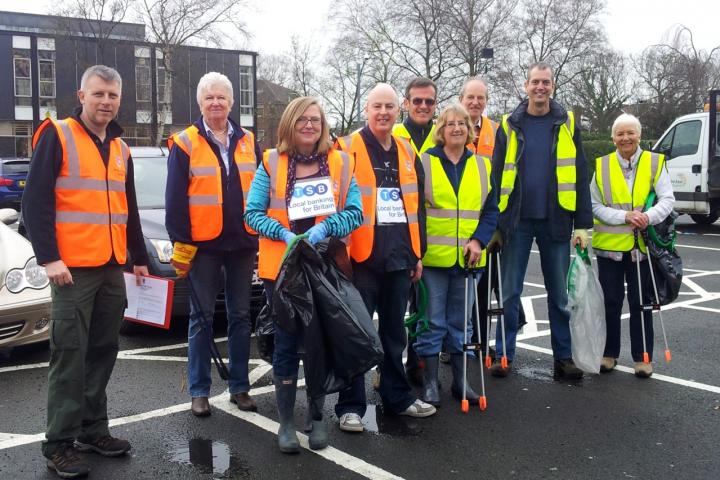 A group of volunteers are once again the proud organisers of the town's annual Spring Clean event – which is taking place between Monday 27th March and Sunday 2nd April.
This is the 4th annual spring clean and the 3rd to be organised by the Wilmslow Clean Team.
This year there are 4 extra litter picking events being orgnaised by the Clean Team as well hopefully some extra events involving local community groups – such as explorers, scouts and guides.
The Spring Clean will kick off on Monday, 27th March when volunteers will meet at WIlmslow Garden Centre at 10am and spend two hours focussing on Manchester Road, up to the Handforth border, Stanneylands Road, Dean Row Road and the surrounding area.
On Wednesday, 29th March, they will be meeting at WIlmslow Parish Hall at 6.30pm and focusing on the surrounding area, including The Carrs, until 8.30pm.
This year, Wilmslow Clean Team are also holding a social evening on Wednesday, 29th March at The King William, where volunteers can get together to un-wind after all their hard work from 7.30pm.
Stuart Regard said "We will be meeting up for some well earned rest and relaxation at a local pub. There is a litter picking event at 6.30pm, but that is optional, come along anyway even if you can't make the litter pick
"It would be great to catch up with all our volunteers – but newcomers are most welcome to come along too in order to meet the team and find out more about our voluntary work."
On Friday, 31st March, volunteers will meet at The Unicorn in Dean Rowat 10am and spend two hours litter picking on Adlington Road, Dean Row Road, Woodford Road (to the Woodford border) and Lees Lane.
The Spring Clean Week will then finish on Sunday 2nd April with a litter pick from 2pm to 4pm. Volunteers will meet in Sainsbury's Car Park and focus on the car park, Alderley Road (and the surrounding side streets), Parkway and the rest of the town centre.
Prior to Wilmslow Spring Clean Week the council's environmental services company Ansa is working to clean up the A34. On Monday, 20th March, they removed 30 bags of litter from the Alderley Edge end of the bypass, as sweeping the inside carriageway, on Tuesday they focused on the Handforth section and then intend to concentrate on the sections in between on Wednesday and Thursday.
New volunteers are most welcome to just turn up at one of the litter picking events or contact the team in advance.
Wilmslow Clean Team provide gloves, hi vis tabbards and the equipment that you will need. You will also be insured as long as you wear the protective clothing provided.