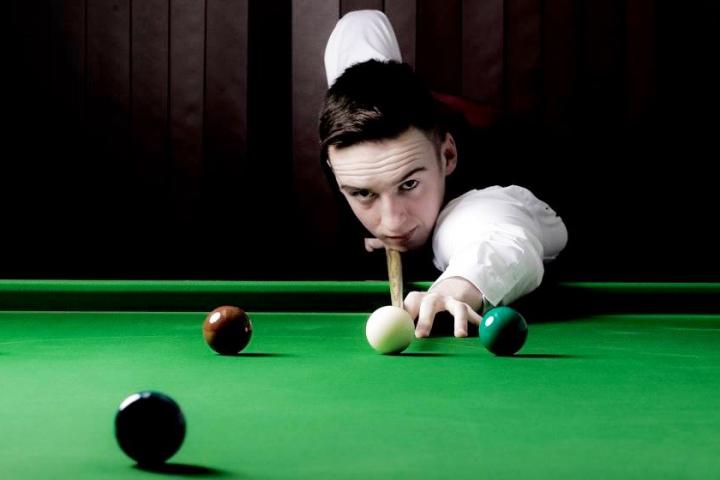 A former student from Wilmslow High School has represented England at the under 18's World Snooker Championships in Belgium and progressed through to the knockout stages.
It's been a lifelong ambition for 17-year old Adam Morrey who has just finished sixth form and always dreamt of becoming a professional snooker player.
From the age of six years old Adam has always wanted to make it onto the world stage and last week he was playing the sport he loves in the World Championships in Brussels.
Adam who practices six hours a day and is coached by World Snooker coach, Andrew Highfield, said: "It's such an honour to be called up and play for my country and is something I have always dreamt of. I had a really tough group stage but concentrated hard on my game play, analysing each shot and am extremely proud to have progressed onto the knockout stages where I finally finished in the last 32 in my first ever tournament representing England.
"This has been a great experience for building my confidence in the game but also in meeting and playing similar standard peers from all over the world with the same enthusiasm and ambition. I am overjoyed to have been given this opportunity - all these years of practicing are now paying off and I am looking forward to what the future will hold."
Adam left school with a BTEC Level 3 in Sport has already qualified and maintained his place on the U21's UK Premier Junior Snooker Tour. He has also gained his own World Snooker Coaching qualifications, becoming the youngest ever accredited World Professional Snooker Coach and regularly assists in the 'Cue Zone' at professional snooker tournaments including the UK Championships, The Masters and The World Championships.
His parents Sue and Phil recognised he had a special talent from a very young age. His mother Sue said: "It has been wonderful to watch the endless enthusiasm and progression of Adam since getting his first table at three years old, asking for snooker coaching for his birthday at eight and right up to today. We couldn't be prouder of our son now representing England and following his dream."
Tags: