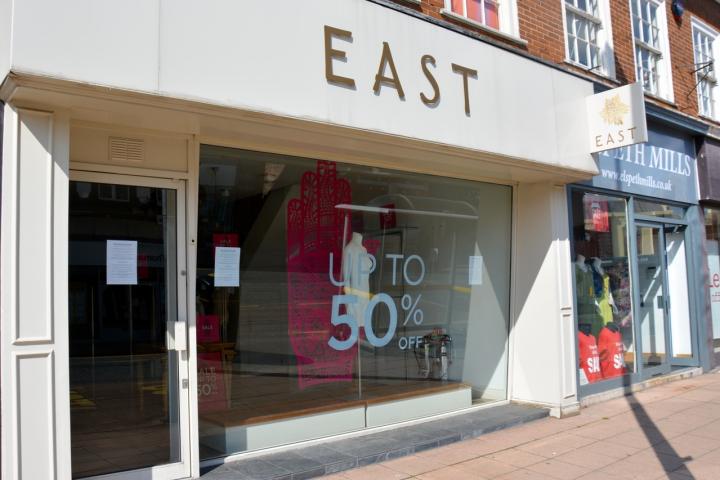 A women's clothing shop on Water Lane has closed this week because the company has gone into administration.
East Limited, which had just over 100 shops as well as concessions in dozens of department stores, went into administration on Monday, 22nd June.
A spokesperson from East said "Geoffrey Bouchier and Philip Duffy, Managing Directors at Duff & Phelps, Joint Administrators of East Limited, have announced the successful sale of the business and its assets.
"The deal preserves more than 550 jobs and 82 stores and concessions which will open as normal, supported by the website east.co.uk.
"East, one of the UK's most well-known contemporary women's fashion brands, will continue under the management of the current team.
"The acquisition of the business by East Lifestyle Limited for an undisclosed amount will see 19 stores and 5 concessions close with the immediate loss of 155 jobs.
"The sale follows a vigorous bidding process that included a number of Private Equity firms and secures a sustainable future for the brand."
East Lifestyle Limited, the purchaser, will also honour gift cards and returns.
If anyone has any queries regarding gift cards, returns or the ongoing East business you can email the customer care team [email protected] or call 020 88776543.
Tags: