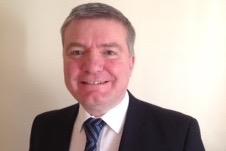 In the run up to the General, Borough and Town Council elections on May 7th we have been publishing brief interviews with each of the candidates that responded to our request (by the end of this month), in the order in which they respond.
To read the interviews with other candidates click on the tags at the bottom of the article. For example, pieces on the other candidates for the Wilmslow Lacey Green Ward will all be tagged 'Lacey Green Ward' and 'Borough Elections'. Candidates representing the same party or group will also be connected via the tags.
Don Stockton is a Conservative candidate for the Wilmslow East Ward for Cheshire East Borough Council. He is currently a Ward Councillor and President of the Tatton Conservative Association.
A Chartered Mining Engineer by profession Don worked underground in British Coal for 13 years before running his own business in Wilmslow.
Don said "I am nothing if not versatile, I have been Cabinet Member for Housing and Jobs for the past 18 months enabling greater influence for residents in my ward. I am standing again for election as I wish to continue the work this Conservative Cheshire East Council is undertaking to improve services that offer value for money. Truly prudent financial management means we have not had to increase council tax for the past 5 years whilst continuing to improve local services."
He added "Local issues I have been involved with are
Working with local residents to get many roads resurfaced the latest of which being Lacey Avenue.Working toward a reduction in speed limit between Wilmslow and Styal on the B5166 to enable safer entrance and exit from Quarry Bank Mill and Styal Prison.Bringing Lacey Green Pavilion back to a reasonable state of repair, getting funding for a new kitchen with the help and assistance of Lacey Green residents' Association.Assisting in getting funding for the Friends of Lacey Green Park (Another group going to great efforts for the benefit of their community) for a Multi Use Games Area in the park. Facing up to the parking problems that in the past bedevilled Styal Road and willingness to continue to address further parking issues across the ward. Influencing the siting of a speed indication detector to encourage a reduction in speeding on Styal Road. Lobbying for and having work carried out to improve safety on Hollin Road Styal
"I also chair the Manchester Airport Community Trust Fund which recently celebrated giving £3 million to local community groups in the area surrounding the airport.
"I believe I have had a good working relationship with both Styal and Wilmslow Town Councils and this has enabled me to influence greatly on behalf of local residents to get things done."
Don continued "I trust and hope that residents in both the Wilmslow and Styal sections of my ward will see my record of achievement and re- elect Don Stockton to continue getting things done in the future.
On a final note Please vote Conservative on May 7th. Vote for Competence, not the Chaos of unfunded promises of the Nicola Sturgeon/Ed Milliband Nightmare."