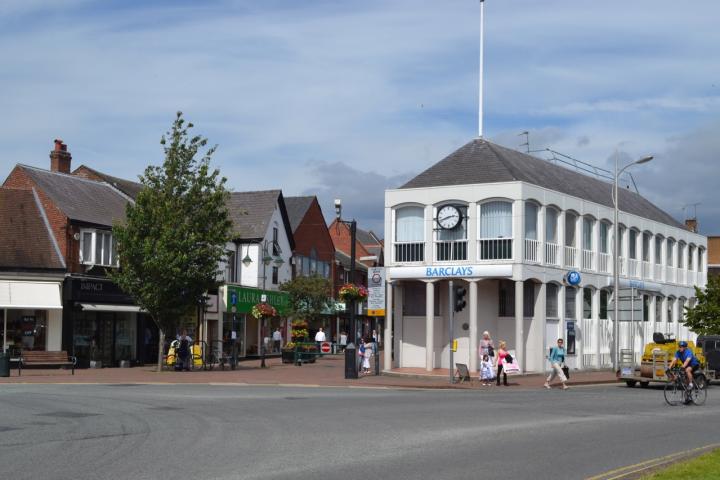 Wilmslow Business Group is launching a campaign to attract new members and ensure that Wilmslow becomes more vibrant town.
The 'Bigger and Bolder' campaign involves a rebrand for the group, with a new logo and the adoption of the strap line 'Get Into Wilmslow'.
The campaign and business group objectives are about providing the members with what they want, supporting Wilmslow businesses and ensuring Wilmslow is a vibrant town that people can be proud of.
Speaking at their meeting on Monday 24th March, Catherine Mackenzie, Chair of the Wilmslow Business Group, said "I am not sure that we necessarily have a town at the moment that we can be proud of, but I think that with all the things that are going on in the town centre, if we embrace that, develop it and do even more I believe that we will have a town we can all be proud of."
The campaign targets are to extend membership of the group, at the moment Wilmslow Business Group has about 60 members and the target is to reach 100 by August. The second target is to work with Wilmslow businesses to help them survive and the third is to create a 'Get into Wilmslow' marketing campaign.
Catherine added "We need to provide a town that we are proud of and that is sustainable, we need to encourage the Wilmslow residents who perhaps don't come into the town enough, we need to encourage people from the surrounding towns and also encourage the businesses to move into Wilmslow."
The elements of the campaign include creating a community website, working with the Town Council and the landlords to identify the businesses they may want to attract into the town centre - and looking at how they achieve that, as well as developing a full events calendar for Wilmslow.
As reported last week, Wilmslow Business Group will be using £7000 of their funds to set up an events team made up of two individuals - an events manager and events assistant, who will both work part time. Wilmslow Town Council has agreed to match fund the £7000 which will cover their salaries for eight months.
Catherine explained "We will run four events in the next 12 months, one of which will be the Motor Show 2014. The motor show nearly wasn't happening this year because of the commitment it takes from the core group, but with the events team in place we are able to confirm that we will be running the Wilmslow Motor Show this year,
we are just sorting out when.
"Other ideas we have in mind are a food and drink festival, Wilmslow on Sea, a fashion weekend and then in February we could do a Love Wilmslow Weekend.
"These things are not set in stone, these are our starting points, these are the ideas that we have come up and we will be thinking about.
"Obviously one of the key things is not only about ensuring that we have the vibrancy and excitement, but also ensuring that they are sustainable so we can keep the events team going."
Attendees at the meeting were asked to help grow the membership by selecting two Wilmslow businesses each which they will encourage to join the group.
Catherine concluded "I really believe that with everything we are putting in place we are on the cusp of changing the town centre and making it something we can all believe in and be proud of.
"If we don't take this opportunity now I don't think Wilmslow will ever recover from it. It sounds very melodramatic, I know, but I truly believe that this is a bit of a turning point for Wilmslow and for the business group to take responsibility for changing the town."
Tags: