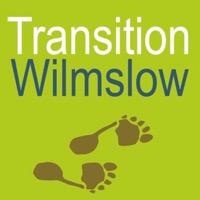 Over the last few months, before the corona virus hit, there was increasing recognition of the damage we are doing to our planet with major concerns about climate change causing flooding and fires; concerns about the quality of water in our rivers and seas, plastic pollution, air pollution and a major crisis in biodiversity affecting plants and wildlife.
Transition Wilmslow, a community group that takes practical steps to address some of these issues locally, has seen a welcome increase in the numbers of people attending their meetings and participating in activities such as tree planting, repair cafes and their community garden. Corona virus of course means all these activities have had to stop but planning for the future needs to continue so the group has decided to press ahead with online meetings.
Andrew Backhouse, Chair of Transition Wilmslow, said " We are developing a number of ambitious plans, including one to double tree cover in Wilmslow by 2040, and we really want to maintain the momentum. Online meetings give us an opportunity to do just that, so when the crisis lifts we can continue our practical activities."
"This week we are holding a Community Woodland meeting on Thursday 26 March at 7.30pm, and a Food Group meeting on Friday 27th March at 7.30pm."
If you would like to join either of these meetings, contact transitionwilmslow@gmail.com for joining instructions.
Tags: