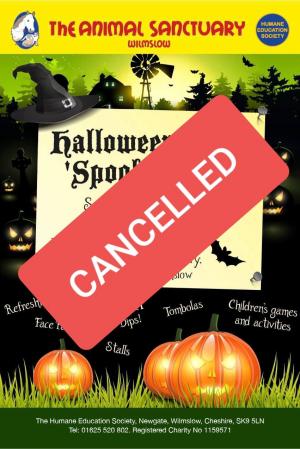 Sadly a decision has been made to cancel the Halloween Spooky Barn at Wilmslow Animal Sanctuary on Sunday, 27th October.
Nicola Foster said "Due to the water logged ground and the incoming rain due on Friday and Saturday. The safety of our visitors, staff and volunteers is paramount and our fields are in no fit state for parking."
She added "Fundraising events such as these are vital to raising much needed funds for the sanctuary and our animals and we are disappointed we've had to cancel such a fun day."