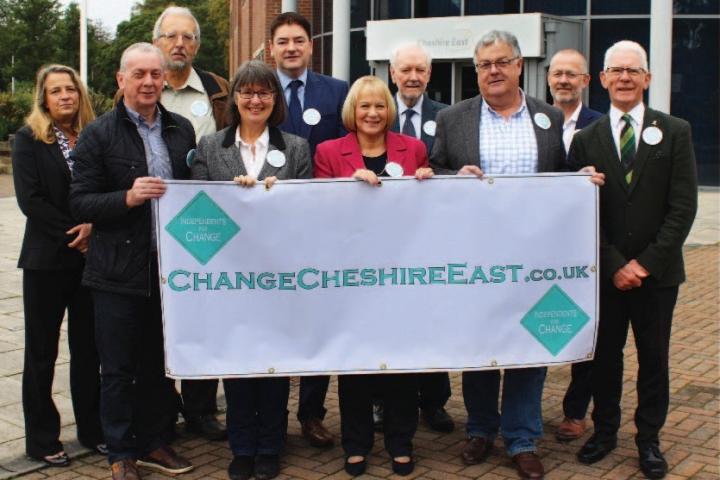 Cheshire East Council will be holding a special meeting in the new year to determine whether the way decisions are made should change by replacing the current cabinet system with a committee system.
Independent members of Cheshire East Council proposed three motions at a meeting of Full Council on Thursday, 13th December. The first motion called for a comparative analysis to be published for a special meeting of the Council (to be held early in the new year) to determine whether the current cabinet system should be replaced by a committee system. The second called on Cheshire East to allocate all Chairs of Overview & Scrutiny Committees to opposition members as soon as possible. Whilst the third requested that all remaining Committee Chairs are allocated across the political groups in line with the number of members they each have at Cheshire East Council.
All three motions will now be discussed at a meeting of the full council early next year.
Cllr Craig Browne, who proposed the second motion, said "The Mayor proposed that, given the important of the issues, a special meeting of Council be convened as early as possible in the New Year (but before election purdah) and that officers prepare a comparative report detailing the pros and cons of the various systems of governance, to be circulated in advance to all Councillors. The proposal was unanimously supported. It is expected that the meeting will be held after the scheduled Council meeting in February (which is the budget-setting meeting) but before 14th March."
He added "With respect to Motion 2 (the allocation of Scrutiny Chairs) I have proposed this because I believe that those responsible for making decisions should not also be in control of the process of scrutinising their own decisions. Although I would have liked this to be debated at the meeting last Thursday, I respect the Mayor's decision for all three motions to be heard together."
Cllr James Nicholas, Independent councillor for Bollington, who proposed the motion, said "I am delighted, that at the full council meeting, the Mayor of Cheshire East acknowledged in her speech that this is a very important issue for the whole council. By voting to support the special meeting it would appear that the cabinet have now changed their stance and have decided to support the Independent Group in wishing to debate the need to change to a committee system.
"This is a giant leap forward. I now hope the Conservative group will be given a free vote so that councillors can vote in favour of a system of governance which is more democratic and open, and is in the interests of all of our residents."
Tags: